TIPS FOR PROTECTING YOUR HARDWOOD FLOORS DURING A MOVE
Are you moving into a new home, rearranging your furniture or looking to add some new furniture over the holidays or new year?
During a move of any kind, many people are so focused on their furniture that they neglect an equally important part of their home — their hardwood floors. Your hardwood floors are an important investment that adds value to your property, comfort to your lifestyle and brings you more overall satisfaction with your space
Cover Your Floors
Before moving furniture into or out of your home, cover your hardwood floors to prevent dents, scrapes, and scratches. There are many different types of products that can be used for this purpose. One is Homasote 440, a shock absorbing protective mat that you can cut to any shape, and keep it for future use.
Don't Drag Furniture
No matter what you use to protect your floor during a move, never drag heavy furniture across the floor. No matter what type of wood floor or prefinished wood floor you have, this can damage the surface of the finish and cause dents in the wood. Carry lightweight items and stack boxes onto dollies with rubber tires. When moving large furniture, such as a couch, use furniture sliders if you can't carry it.
For heavy or bulky furniture such as tables and chairs, cover the feet and edges with a soft fabric or wrap them in padding. This helps protect your hardwood flooring in case you accidentally drop the item on the floor.
Be Cautious in Bad Weather
When it's rainy or snowing, take extra precaution not to track any salt, mud, or water onto your floors. Keep a large, heavy-duty mat at the front door for people to wipe their shoes on before walking in and out of your home.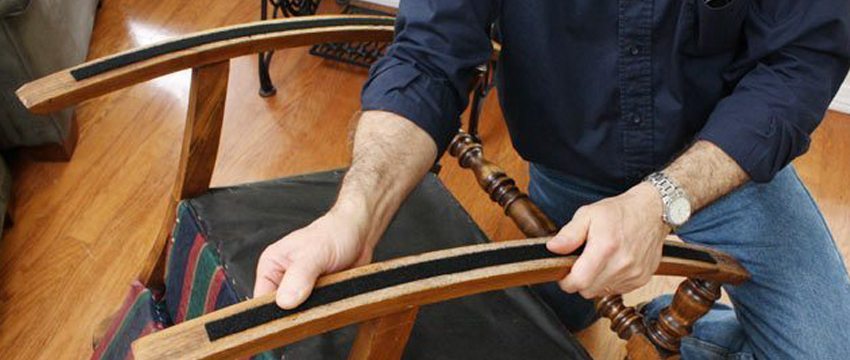 Is Waterproof Hardwood Flooring Really A Thing?
Ah! Handsome hardwood flooring, the homeowners' delight. Just one problem – moisture is hardwood's kryptonite. If only someone would invent a waterproof hardwood flooring
The Threat to Non-Waterproofed Wood Floors
While untreated solid hardwood floors can withstand a few drops of water, when doused with larger quantities they start to resemble a sponge. If you're too busy to wipe up spills, pet accidents, or tracked-in snow immediately
Eventually, all these liquids will cause unprotected wood flooring to swell, bloat, and warp. A badly water-damaged hardwood floor cannot be repaired; instead, it is likely to rot and/or mold and will need to be completely replaced. That means unwelcome hassle and expense for you.
What Is Waterproof Hardwood Flooring?
Waterproof hardwood flooring is natural hardwood, pine, or bamboo that has been enhanced by technology to make it impervious to liquid. The tech varies according to the manufacturer. For example, Shaw makes a product comprising a layer of real wood on top of a core of stone polymer composite (SPC).
Waterproof Hardwood Flooring: Pros
Beauty. This new flooring has all the rich luster of genuine hardwood, the flooring most prized by homeowners AND home buyers.
Versatility. Enjoy hardwood floors anywhere in the house, including rooms formerly "off limits" to real wood floors, like the kitchen, mudroom, laundry, kid's room, or even an elegant master bath.
Authenticity. Unlike ceramic tile or laminate, you will never see a pattern repeat in waterproof wood flooring.
Choice. Choose your personal favorite from a variety of wood species, attractive finishes (such as hand-scraped), and plank widths.
Peace of mind. When your lifestyle includes kids, pets, and tons of activity, spills and splashes are impossible to avoid. With waterproof flooring, you can relax … no harm done!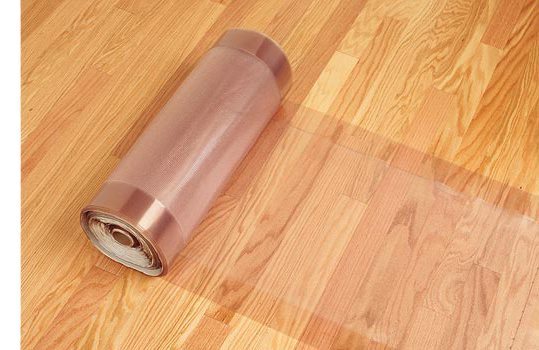 Engineered Flooring: Easier Hardwood?
None can deny the appeal of a hardwood floor. It has a long tradition of luxury, and a timeless beauty. Installing a hardwood floor is also expensive and difficult. Those looking for that classic look and feel might do well to consider engineered hardwood flooring. When determining whether or not to invest in engineered wood flooring, here are the essentials to keep in mind.
Engineered Hardwood
Unlike conventional hardwood, which comes straight out of a tree and into your home, engineered hardwood is a more complex product that consists of several layers. The outermost is a hardwood veneer, a thin slice of wood (less than 1/8″) of whatever species you desire. The inner layers are made of plywood, high density fiberboard, or hardwood. The core layers make the product more stable than regular hardwood, while the outer veneer surface adds beauty and authenticity.
Pros:
Engineered hardwood flooring is designed to reduce the moisture problems associated with conventional hardwood.
Its layers block moisture and provide added stability to your floor.
Engineered flooring will not swell or warp, making it very low maintenance
Environmental Advantages of Engineered Hardwood
Choosing engineered flooring is considered more environmentally-friendly than traditional hardwood for a few reasons.
Veneer is sliced rather than cut with a saw. This process produces no sawdust, which means that all of the tree's wood can be used. The sawdust produced making hardwood boards is wasted wood (and adds up to a significant amount).
Hardwood trees grow much more slowly than the trees used to make engineered flooring cores. Because more surface area is produced making veneer, installing traditional hardwood uses many times the amount of slow growing tree. This makes the replenishing time much longer.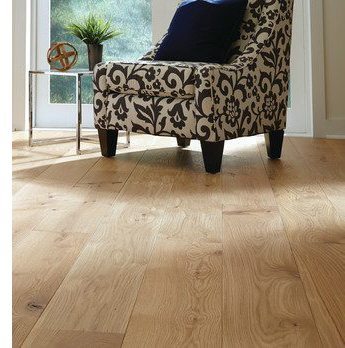 Alternatives to Hardwood Flooring
Wooden floors are a timeless and classic choice for any home. However, sometimes wood floors might not be a practical option for your home, due to either cost or function. Fortunately, there are other flooring materials that imitate wood so you can have a cozy atmosphere that costs less or is more durable than traditional wood flooring.
So how do you go about deciding if real wood is the best flooring option for you or if you should go with an alternative? Here are a few things to consider when it comes to your flooring options
Hardwood Flooring
Hardwood is a durable and attractive type of flooring. It goes well with pretty much any style of home. It also has a long life, since you can refinish it multiple times. Hardwood floors keep their value over time, as is evident by their resale value: Fifty-four percent of homebuyers are willing to pay extra for hardwood floors. If you think you might sell your house in the future, it could be worth it to invest in hardwood floors now.
One point to keep in mind is that hardwood floors do require regular maintenance. You will also need to make sure wood floors don't get too wet, as this could cause warping. Additionally, hardwood typically costs around 6 to 22 dollars per square foot for materials and installation, making it one of the more expensive flooring options.
Other Options for Wood Floors
Maybe hardwood isn't the right choice for your home. What other types of floorings are there for you to choose from? Some popular alternatives to hardwood floors are laminate, vinyl, and ceramic tile. All of these can imitate the look of wood. (yes, even tile!) They each have their own positives and negatives, and they vary in price points.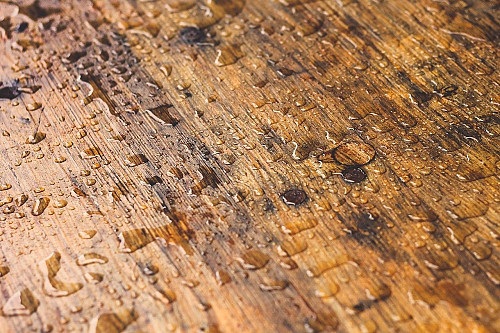 Ultimate Guide to Hardwood Flooring
Are you planning to upgrade the flooring in your home or business, or do you already have wood floors and want to learn more about maintenance and increasing its lifespan? Well, you've come to the right place! With this Ultimate Guide to Hardwood Flooring, you'll be well on your way to becoming an expert on hardwood floors
While hardwood flooring may seem like a simple concept, there's actually a lot more to it than many people realize. For example, you can get solid or engineered hardwood, prefinished or site-finished hardwood, and there are a large variety of wood species to choose from. Furthermore, luxury vinyl designed to look like wood (pretty convincingly so, too!) is becoming an increasingly popular alternative. It's important to understand the similarities and differences, as well as the pros and cons of each if you want your floors to last a lifetime while looking their best.
In this Ultimate Guide to Hardwood Flooring we'll educate you on the basics of hardwood flooring and cover the various types available in the market, as well as manufacturers we trust, installation know-how, cleaning and maintenance tips, and much more.
Before the Floor: Tree Anatomy and Characteristics
You know what they say about the beginning – it's a very good place to start. Wood flooring is manufactured on a massive scale, and the materials are sourced from all around the globe. There are many different options when it comes to installing it in your home or business, so it's a good call to do some preliminary research before you make your purchase.
Tree Translations
Let's start with the very source of hardwood flooring: the tree itself. Once you know the anatomy of wood flooring, you'll understand a bit more about why certain species of trees, growing characteristics, and the age of the tree itself all contribute to the final look of your floors. Every tree on earth can be segmented into five different parts: the pith, heartwood, sapwood, cambrium, and the bark. Of these five parts, the pith, heartwood, and sapwood all have an impact on the appearance of the wood used for flooring. For example, throughout these parts of the tree, pores and tunnels that carried sap and nutrients will in turn produce medullary rays, which are natural streaks of color that are a very desirable design characteristic in hardwood flooring