BENEFITS OF HIRING RESIDENTIAL CLEANING SERVICES
Keeping your home clean takes time and energy. No matter how diligently you do all the usual daily tasks, eventually, your home will need a deeper, more thorough cleaning. Rather than pulling out the buckets, brushes, mops, and special cleaning products. Deep cleaning is what they do – and they do it every time. There are plenty of reasons to hire a professional residential cleaning service. Look them over and then give us a call! We are here to make your life easier.
1. Healthy Indoor Air
It is obviously better to breathe healthy, clean air. Unfortunately, the presence of dirt, dust, allergens, pet dander and other unhealthy contaminants will build up over time, constantly circulated by your HVAC system — and then are inhaled. Older homes pose the risk of exposure to asbestos fibers and lead dust, along with other pathogens. A thorough, professional cleaning is an important factor in keeping your indoor air fresh, clean, and healthy.
Residential carpet cleaning, area rugs, air duct cleaning, drapes, blinds, and upholstered furniture all attract dust and dirt. These must be regularly cleaned to avoid buildup, by removing ingrained dirt and dust, as well as deep stains in the fibers. Beyond making your home and furniture appear dingy, motions and impacts release contaminants into the air, adding to the problem.
2. Relax and Enjoy
You can spend many hours working on keeping your home clean, but is that truly the best use of your time? Call upon the professional team, and use the time you save for your creative endeavors, education, family time, or just relaxing. When our team takes care of your home cleaning needs, you can use the time you saved for whatever activity you enjoy – even just lounging, reading, or binge-watching your favorite shows in a spotless home – and enjoying the fact that it all happened without you lifting a finger.
3. Long Term Savings
Your furniture, carpets, drapes, and blinds are valuable. Without a regular deep clean, performed with professional equipment and procedures, they begin to deteriorate. Carpet, upholstery, and drape fabric fibers break down, and blinds lose their smooth surface. You can help preserve the longevity of these valuable items with a regularly scheduled cleaning. For carpets and blinds, many of our residential clients wisely choose to have this added service every six months. Ward off the natural deterioration of fibers and surfaces by calling our team to professionally extract all contaminants and restore your items. Our truck-mounted carpet cleaning equipment produces truly superior results.
4. Saves You Time
It is all about the quality of life. Most of us spend the majority of our waking hours at work. Should you use up your precious free time cleaning? Sparkling surfaces, floors looking beautiful, and even those hidden nooks and crannies completely free of dirt and dust. We think your time is worth a lot – why not turn over the cleaning process to us? We have all the added services you will need over time, including tile and grout restoration, stone cleaning, carpet cleaning, drape and blind cleaning, and air duct cleaning. We offer great deals on combinations of services, and we realize the bottom line is always important – we work with you to make it all affordable.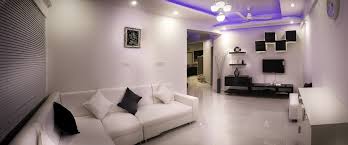 Helps you reduce fatigue and stress
Cleaning is rarely anybody's favorite thing to do, except you are a professional cleaner. Without the right tools and equipment, cleaning can be a very challenging task that can be energy-consuming. Spending hours cleaning when you are tired can have far-reaching consequences on your health, so it is in your best interest to leave the cleaning to the experts.
A professional cleaner knows valuable tricks and tips that not only saves time but require less energy to get the job done. These tricks enable them to be able to clean your home in less time than if you were to do it yourself. So while your cleaner is at work, you can spend your weekend getting that much-needed rest.
Makes your living space healthy and Allergy-free
Regular professional cleaning of your home and offices keeps it healthy and safe. Dust is a common allergen that affects both young and adults. It irritates the eyes, nose, and throat, but these effects can be effectively tackled through regular cleaning. It can be almost impossible to dedicate time to keep the dust away when you have a hectic working schedule. A cleaner who comes in weekly or bi-weekly can help you keep your homes clean and healthy at all times. You should spend the money keeping your home cleaner than in the hospitals treating an allergic reaction.
Impress your guests
Hiring a professional cleaning service to prepare for special occasions can help you turn on the style and impress guests. Also, having a regular cleaning program with a professional cleaning service enables you to avoid any embarrassment when you have surprise visits from family or friends.
Now you have seen all the benefits you can enjoy from hiring a professional to clean your home. You must have an idea of how much it will cost you to do regular cleaning of your home.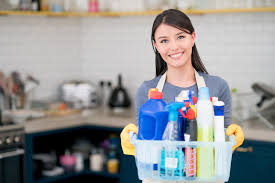 How do I choose a professional house cleaning service company?
Services being offered – The cleaning agency needs to be able to customize the service as per your requirement. The agency should be able to cater to changes at home or come in at different timings to suit your requirements.
Staff with the Right Skills – Availability of the workforce with adequate skill set is essential. The agency needs to have a proper support mechanism to recruit staff, conduct regular training & upskilling. It's important to understand what instructions are being imparted to the team, how often is training being done and who trains them.
Market Presence – The agency needs to have a presence in the locations where you have a home. If you have multiple homes, It will be essential to learn how they operate from these locations & how do they ensure standardization across locations.
Feedback from clients – The best judge of a service is to take input from clients. It will help to understand the strengths & weaknesses of the cleaning agency. It will also help you plan the way you intend to structure the contract & service.
Adherence to quality standards & compliance – A check on the vendor's compliance with regulations & cleaning standards is vital. The vendor also needs to use the appropriate chemicals that are approved and are less harmful. Using the right chemicals, in the right way & ensuring the proper process gets followed can be decisive to avoid accidents.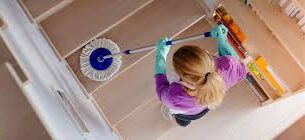 Why will commercial cleaning franchises always be in demand?
They're a cost-effective way of keeping the workspace clean. If bosses ask their employees to make sure their desks or work areas are always spotless, they'll have to take time out of their day to do extra cleaning duties.
They help create a professional feel for visiting clients. All businesses want to impress customers, whether they're a retailer attracting shoppers, a legal firm welcoming clients or an online company hoping for new visitors – to name a few examples. By enlisting the help of a commercial cleaning franchise, bosses can make sure their workspace is ship-shape every single time a potential customer stumbles upon it. That means there's never a mad panic at the last moment.
A clean workspace helps maintain workers' mental and physical health. Businesses can protect their employees' wellbeing by making sure their premises are always clean and tidy. Letting dust and grime accumulate can lead to unhygienic working conditions and even be dangerous at times when viruses are spreading or allergies are flaring up. But as well as negatively impacting workers' physical health, business owners who put up with dirty workspaces may be putting their employees' mental wellbeing at risk too.
They help maintain the building. If business owners make sure their premises are looked after on a day-to-day basis, they can reduce the likelihood of needing to carry out more significant work later on. In theory, paying for regular cleaning should be more cost-effective than forking out for major maintenance work. Either way, it'll definitely save time.
Professional commercial cleaners will do a great job. As you can imagine, an established cleaning business will probably clean a workspace to a much higher standard than its occupants would. People who clean for a living will have specialised products to get real results and know all the tips and tricks for making a space look as good as new.
Advantages of residential team cleaning
Some cleaners may prefer to work alone, but is that in the best interest of your cleaning company? It's about providing quality work while maintaining a fair profit. The team cleaning concept does just that!
Residential Team Cleaning has its advantages
Residential Team Cleaning has its advantages
One person can generally clean two to three houses a day on average, depending on the size, tasks, and driving distance. Cleaning teams, which can consist of two to four people, can clean up to seven houses a day. And regardless if paying mileage or providing a company car, it just costs more to have single cleaner traveling rather than using the team cleaning concept. Teams can pair up in a single vehicle, cutting down on the cost of mileage to and from each job.
Also, in situations where an employee is sick for the day, instead of having to reschedule or place someone in the home that is unfamiliar with the layout and required tasks, there are already team members who know the home and can cover the tasks of someone who is out.
Some companies have "floaters", or employees who work where they're needed – most times filling in for absent employees. Floaters work great for filling in because the other team members can give them direction on what they need to do and fill them in on anything out of the ordinary they need to pay attention to. This is more difficult when replacing a solo cleaner because the floater may not know the home and risk missing important tasks or special touches the client will be looking for.