Tips for Capturing The Best Photo Booth Snapshots!
A photo booth seems to give people an instant license to show off their silly sides with friends, loved ones, acquaintances and even strangers. Photo booths at parties and events can be a recipe for fun times for your photography clients and, ideally, some shareable, keepsake photos.
Unfortunately, the great majority of photo booth photos tend to have a "sameness" about them; people make the same basic funny faces and may use a few requisite photo booth props. However, whether you run a traditional or open-air photo booth, more creativity in your photos is possible
Location, Location, Location
Just as in real estate, "location" counts with photo booth setup. They don't call alcohol a "social lubricant" for nothing, so if you have an opportunity to set up your booth near a bar, do it. Other ideal setup spots would be by the dance floor or a karaoke stage — anywhere people are already having a good time and the energy is high
Playing it Up with Props
With photo booth photography, success is often in the details. Arm yourself and your photo booth setup with plenty of props and other items to spark creativity and help people loosen up. You can also use existing accessories in unexpected ways; have all of the guys hold their ties or point to their boutonnieres while making faces. Have the ladies hold their cell phones to their ears and pretend to look preoccupied in an engaging conversation. Use existing decorations at the venue in fun and inventive ways in addition to having your own array of props nearby.
An innovative trend in photo booth props is paper prop sets with specialized themes for weddings, holidays, and more. They photograph amazingly well and are far easier to transport than 3D props. From funny mustaches to fake lips and ridiculous glasses, these paper props are sure to encourage bolder poses and yield more creative photos.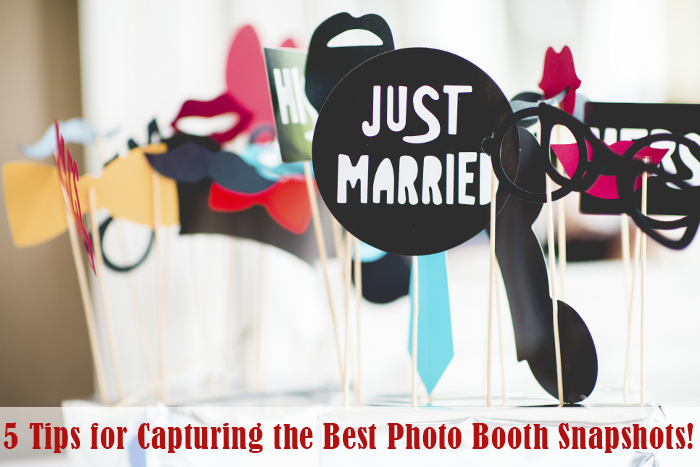 What To Look For When Renting a Photo Booth
When it comes to renting a photo booth for an event, settling on one company from a sea of many can stir up some amount of indecisiveness. How do you pick the right one for your event? Luckily, we have a few tips for you to always pick the best photo booth rental for any occasion. Keep reading
Customization and branding
If you're shopping around for the best photo booth rental for your annual corporate event, don't settle for just any type of kiosk. One of the prime advantages of digital photo booths is that virtually everything can be customized, immersing attendees in well-rounded experiences involving your brand.
Instant social media sharing technology
There's power in photo marketing, and renting a photo booth is one of the easiest ways to leverage it. What's the point in branding photos with your logo if they can't be shared organically on social media? Social media is important to your event, whether it is a corporate or social one, so opt for a photo booth rental that allows your guests to instantly share their pictures online. Be sure to ask the vendor if pictures can also be shared instantly to an album on your Facebook page (personal or business), or if they can be tweeted out.
Quality equipment and technology
A part of your research should include comparing photo booth companies based on the quality of their equipment. As a rule-of-thumb, quality always trumps all. Look for a photo booth that comes equipped with a professional camera that takes high-definition shots.
Interactive elements and entertaining features
When renting a photo booth, remember that its main purpose is to entertain your guests. Look for a kiosk that's interactive and playful. Physical props are a must, but digital props, green screen backgrounds, and drawing tools let your guest have more fun by allowing them personalize their photos.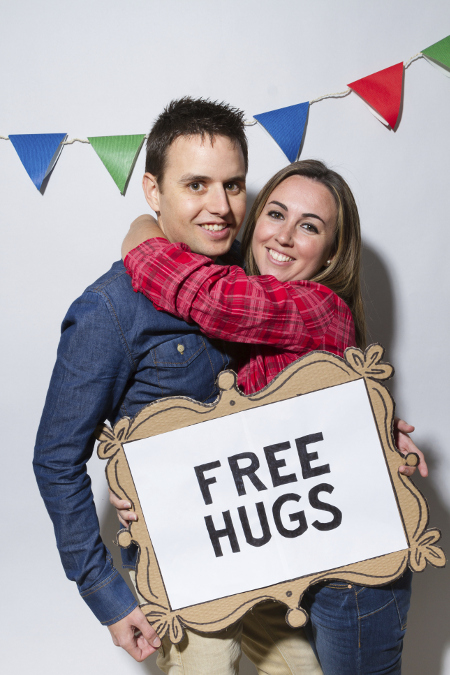 THE DOS AND DON'TS OF PHOTO BOOTHS
We've all seen them. People trying to get the most out of their photo booths, but their efforts falling flat. So we wanted to share with you our top 8 dos and don'ts when it comes to photo booths.
Don't: Choose The Wrong Backdrop.
Whether you're at a holiday party or a wedding, the photo booth is hard to miss (refer to #4) so you want to make sure the backdrop and props not only compliment your event but are also going to produce some great photos.
Do: Make Sure You Get The Most Important Photos.
Seriously, at your company holiday party, you need to get your CEO in the booth. Because she does smile sometimes and a photo booth is the best way to make sure it happens! And, if you're a bride, don't forget to get a pic snapped with all your bridesmaids partying at your reception.
Don't: Try to Get a Group Photo for the Website.
Group photos are some of the best parts of having an open-air photo booth at an event. When you cram 10+ people into a booth and try to get everyone's face in front of the camera by contorting and standing at weird angles, you just can't help but laugh like crazy.
Do: Get Creative!
At The SnapBar, we're all about creating the ultimate, best photo experience possible so don't be afraid to ask if something's possible. Do you want your company's logo on all your photos? No problem!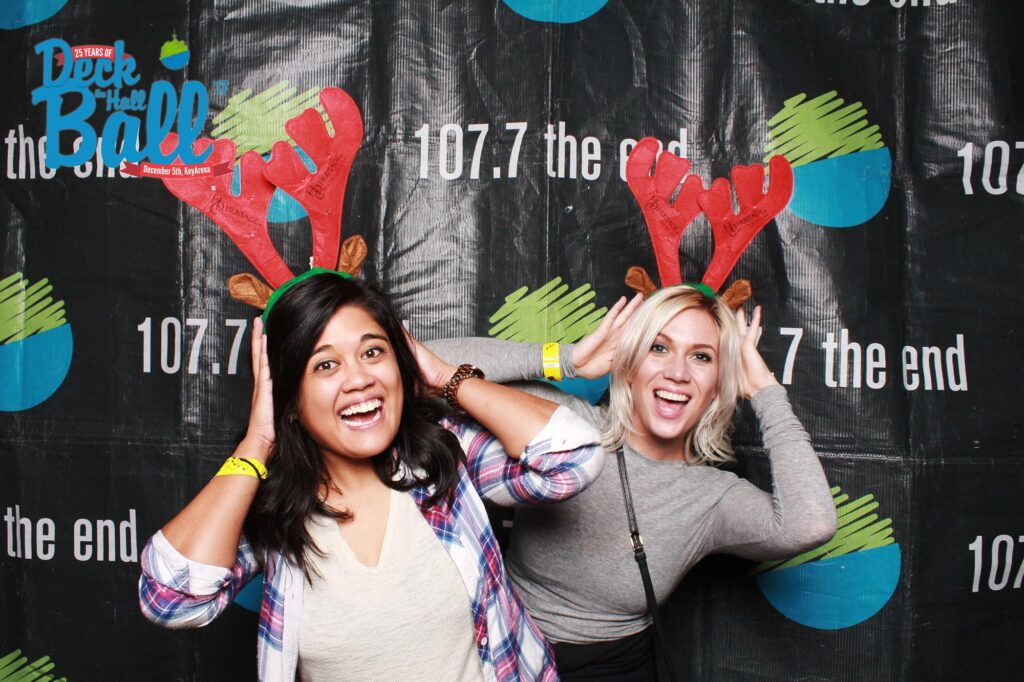 things to consider when choosing a photobooth company for your wedding
When it comes to life-changing events such as weddings, we try to capture every moment in its true spirit as a way of preserving coveted memories. A photobooth is one of the oldest forms of creating scenic photo-capturing environments and has an ability to bring peoples raw emotions before the camera. It is another twist to the normal way of having pictures and short fun videos captured that brings a little more fun and excitement to your family friends at the wedding. Choosing a photobooth company for your wedding can be a little confusing, but below are 5 crucial tips to help pick the right company for the job.
Profile
You should start with the basics. Many service-oriented companies are present with an online profile page or website. You can start by checking about the company at a glance. From there, you can have a picture of their services after which you can then follow up via a phone call and a make an appointment with them. A meeting in their premises gives you an opportunity to have a first-hand experience at their quality and service offers, which will help you, make an informed decision.
Cost
The cost of the services in another factor you should consider. Expensive does not always guarantee quality. It is, therefore, important for you to have a good evaluation of the services offered and the charges to ensure you get the services worth. Make a comparison between several companies before making a decision. The total cost normally includes company's' pricing per hour per shoot among other itinerary services. Ensure you also get to read their terms or conditions about the payment schedule and policy. Do not sign the contract without reading the fine print, always.
Specifications and customisations
There are several photobooth brands available in the market. They vary in their specifications and therefore are suited for different purposes. For your wedding, you should get a company that offers the larger photobooths that can accommodate a number of people. They should also be easy to customize to suit a customer needs which always improve the photo experience. You can also decide on whether to get an open or a closed photobooth depending on the events environs. They should also come with different backdrops, proper lighting and even props during the photo shoot. The ability to customize gives a variety of photos, which is always better.
Photo quality
The quality of the printed photos camera is also essential. You should look for a camera that has a wide angle for close up images, high quality and resolution. The pictures should be printed on a quality paper that can be stored for long without any deterioration or discolouration. After all, they are for making future memories. You can always get to check this by taking a few pictures with their equipment prior to committing yourself to the hiring contract.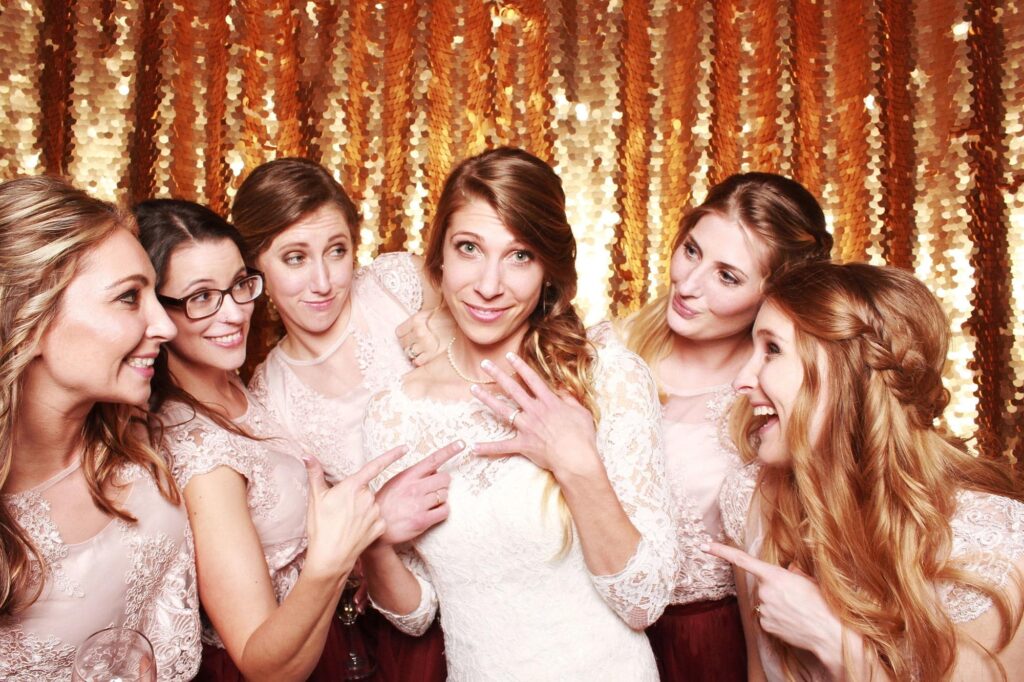 Photo Booth
What's happening during the CV lockdown – besides not much! 🙂
Well this wasn't supposed to happen! And yet here we are. Remind me never to tell my CPA that I think this is going to be a good year, Lol. Those words are ringing in my head daily. No worries, right!? We'll get through this together and come out the other side mostly intact. All kidding aside, I do hope you, your families and friends are all staying healthy at, let's face it, this very confusing time. We're naturally not doing any events at the moment and can't wait to get back at it with all you fabulous people. In the meantime we're cleaning, organizing, learning and getting ourselves ready for when this is all over.
things to consider when selecting a Photo Booth
Photo booths have come a long way in the past few years. When we first started at this there weren't a lot of different booths available, software was in its infancy, printers were soooo slow (so, so, slow!) and boomerangs hadn't been invented yet! Now not only do GIFs, boomerangs exist (and our printers are blazing fast – phew!) there's even more features availble. We'll get into those things in our next blog
Inside or outside? Super important consideration. Booths like our Mirror booth are amazing but their achilles heel is being outside. Sun, heat, rain(!) are all considerations if your booth is outside. Direct sunlight? Bad! While we can adjust our cameras for most situations there's no way for us to beat sunlight hitting the camera. Even worse, direct sunlight on guests! No one has their eyes open so pics aren't very good. If we're going to be outside lets chat. We can do it but lets make sure we get the right booth and the right location to make this work.
Your timeline. We'll be happy to be there as long as you want us to be! But lets look at the number of guests and your parties timeline. Most booth packages start with 2 hours of photo time and often that's enough. That's great for up to about 125-150 people. Getting over that probably needs more time to keep it super fun. You might want to consider adding a second photo booth or Ring Roamer so that we can cover everyone. What else in the timeline? Speeches, videos, first dances or breaks. Lets not pay for photo booth time if you're not going to use the booth for short periods of time. Idle time is your friend. Its significantly less than 'photo booth' time and helps you to get the most out of your photo booth experience.
Photo booth placement. Location! Location! Location! Let's have the booth near the people. I can't tell you how many times we've been placed in an out of the way space and given the client next to nothing in photos because no one could find us! We'll protest (politely) and ask for a better location but that doens't always get us in a better spot. Trust me, we want to give you LOTS of photos and take LOTS of photos. That's what we're there for! We're not happy when we don't and neither will you. Happiness is a booth in a location where guests can see us