The Best Vet for Your Pet
As a pet owner, developing a trusting relationship with your veterinarian is an integral aspect of your dog or cat's health. Just as we put a great deal of thought into choosing our own doctor, we want to have a competent and knowledgeable person whom we trust to care for our pets. Whether starting from scratch and adopting a new pet or simply moving to a new city or state, there comes a point when every pet owner has to choose a veterinarian. For some people, finding the perfect vet is as simple as searching the internet for the nearest office. For others, there are more factors to consider: the veterinarian, the support staff, cost of services and the location of the veterinary office, to name a few.
It's up to you to weigh all the factors and decide which are most important to you. Perhaps you have a cat or dog who does not tolerate long car rides; therefore, finding a veterinary office that is close to home might take precedence. Many owners will be willing to travel a little farther for a veterinarian they like and trust will make good decisions for their pet. The friendliness of the staff and comfort level of the office are also important considerations. While it's true that most pets don't love going to see the veterinarian, you want to make sure to give your pet the most pleasant experience possible.
So how do you choose? Word of mouth is probably your best bet. Having a trusted friend or even an acquaintance that already has an established relationship with a veterinarian can go a long way. If you're new to the area, visit a local dog park or pet store and ask other owners where they take their pets. You could end up with a great recommendation. If you're moving, don't feel shy about asking your current veterinary office for suggestions for a new clinic. I have had clients do this, and, quite often, I have old classmates in the area to whom I can refer them. At the very least, I can come up with a referral through another veterinarian friend.
What to Look for in a Veterinary Clinic
An ideal veterinary office should be clean, well-organized and comfortable. Every clinic has their share of hectic days, but, overall, the staff should conduct themselves in a friendly, helpful and professional manner. They should be attentive and willing to answer your questions and/or accommodate your pet's needs
Evaluating a New Veterinarian
When evaluating a new veterinary clinic for the first time, take your pet in for a wellness exam, if possible. Assessing a new veterinary office can be much more difficult when dealing with the emotional stress of having a sick pet. Make sure to go prepared with your pet's medical records, including a full history of his or her vaccinations and a summary of any past health issues. Most clinics, breeders or adoption agencies should be able to provide you with your pet's pertinent history upon request. The more information you supply for your new veterinarian, the better equipped he or she will be to give recommendations regarding the best care for your pet.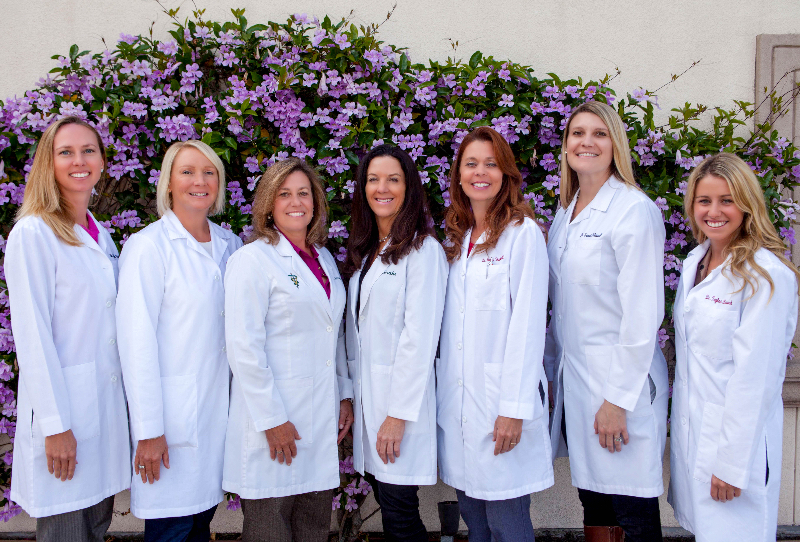 Things to Consider When Choosing a Veterinarian
As pet parents, we take great joy in picking out the perfect collar and matching leash, the most comfy bed, and cutest dishes we can find for our pets. It goes without saying, taking the time to choose your pet's veterinarian is one of the most important things you can do for your pet
What is their philosophy? Does it coincide with mine?
We believe that pets are truly a part of the family dynamic, and that the human animal bond is important. At The Drake Center, we aim to ensure that every human and animal who walks through our doors receives a one-of-a-kind veterinary experience. This unique level of service is based on a dedication to quality patient care called The Drake Center Difference.
How do the veterinarians and staff treat you and your pet? How many doctors are at the practice?
If you're in the market for a place to take your pets for their medical needs, we encourage you to come in for a "happy visit" and simply meet our amazing staff.
Vet techs and assistants: Do they seem knowledgeable about and sensitive to animals?
We pride ourselves in staffing amazing vet techs, tech assistants, and receptionists. Many have been working at The Drake Center for over 15 years and have a genuine passion for animals. In addition, we strive to make you feel like you are a part of our family from the moment you walk in the door.
Is your veterinary hospital accredited by the American Animal Hospital Association (AAHA)?
Did you know that only 12% of veterinary practices are accredited by the American Animal Hospital Association? AAHA holds animal hospitals to the highest level of care, requiring they pass a 900 point inspection.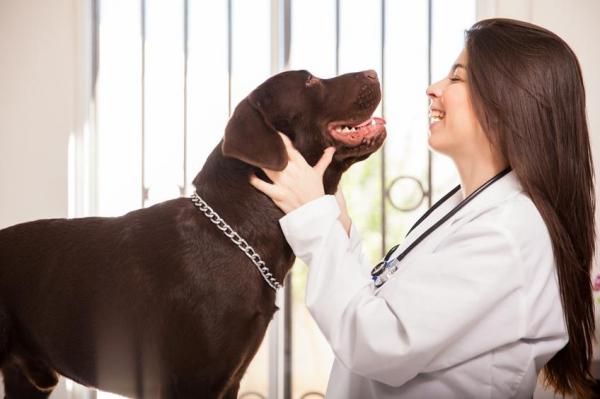 How To Pick The Best Vet
I once got in a fight with a veterinarian while my dog, Sereno, lay in agony on an exam table. He had "bloated"—his stomach had twisted and filled with air. It was a deadly problem I'd seen many times as a vet tech, and I knew that if we didn't release some of the air with a stomach tube or get him into surgery pronto, he was going to die.
I was on vacation in rural West Virginia and had just driven 45 miles at top speed looking for a vet. This was the first clinic I saw: tiny, with a broken screen door and a hand-painted sign that said veterinarian. Sereno looked like he'd swallowed a beach ball, and when I tapped his stomach, it made the telltale pinging sound of a bloated dog. But the vet suggested a blood test to rule out kidney failure. I asked her to take an X-ray. She did—I saw what looked like unequivocal bloat on the film, but she wasn't sure.
That's when I lost it. I'd helped pump countless dogs' stomachs as a tech—it's tricky and takes more than one person, but at that point I was desperate. "Can I just have a stomach tube?" I snapped. "I'll do it myself."
First, I asked myself, What do all good vets I know have in common? They didn't stop learning after vet school—they did internships and took continuing education classes. Most work at clinics accredited by the American Animal Hospital Association (AAHA). So I searched online for AAHA hospitals. I visited each clinic's website to look at its vets' educational backgrounds: Multiple internships got bonus points; so did residencies. I also looked for the abbreviation ABVP after the vets' names, because it means they did extra work to be certified by the American Board of Veterinary Practitioners. That narrowed my list of clinics from 170 to 3. Only then did I check what is often people's first criterion: location.
I made appointments with each clinic, starting with the closest one. I planned to try all three. But then I walked into the first clinic and told the vet—as I always do—that I'm a pain because I'm a former vet tech who asks a lot of questions. He laughed, then spent 45 minutes examining my dogs and talking with me. He referred me to a board-certified dermatologist for my young dog's allergies and mentioned a new treatment he wanted to try for a problem my older dog's had for years. I went home and canceled my other appointments.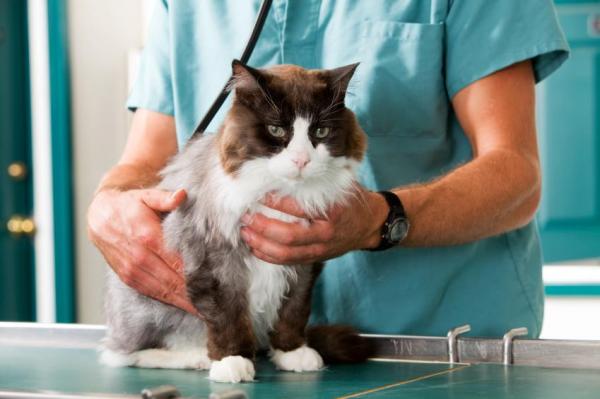 Choosing a vet
How do vet practices work?
Some veterinary practices operate with just one veterinary surgeon and one member of staff. Others may have 15 of more vets with a similar number of nursing and support staff.
Practices may operate on more than one site – the main practice being supported by 3 or more branch surgeries. The branch surgeries may have limited on-site facilities and equipment, but they allow you to see a vet without having to travel long distances.
Facilities do vary between practices. Some may have extensive equipment and facilities on-site, while others contract some services out to specialist firms or labs. Similarly, veterinary surgeons may refer unusual or complicated cases to veterinary surgeons who specialise in a particular species or discipline.
What is 24-hour cover?
Whatever the size of the premises, veterinary surgeons have to make sure that 24-hour emergency cover is available for their clients every day of the week.
They can do this in several ways; a practice may provide this themselves, or some practices get together locally to provide this service, which may mean that you have to travel to a different practice in a emergency
How to Choose a Good Vet
Veterinary care is mandatory in your pet's life. Whether it's a cat, a dog, a parrot, rabbit, or an iguana. From the moment a new family member of any species arrives home, we should give them all the conditions they need to live happily beside us. Periodic visits to the vet are one of the key points of any animal's health.
Each species requires specific care that can include de-worming, vaccinations or only periodic visits as preventative measures to ensure that all is well. Many carers only take their pet to the vet when the animal becomes sick. Don't make this mistake. Even before adopting an animal you should look for a veterinarian
Legalization of the clinic
This is undoubtedly point number 1. Unfortunately, there are many 'fake vets"and clinics that are not legalized. The role of Justice is to detect these cases of fraud but all carers should be aware and conscious that these cases exist and may be closer than you think.
Only a veterinary doctor that has had the required training and practice needed can perform medical acts with animals. Don't take your dog to be vaccinated by the worker of the Pet shop, nor to your neighbor to get "cheap shots". Cheap ends up being expensive and your animal's health is priceless!
Location
The question of the location of the clinic or veterinary hospital is relative. Ideally, a clinic near your home is the most indicated to avoid the stress of travelling with the animal and the time it takes to get to the clinic in case of emergency. However, driving a few extra miles may be worth it to receive better services. You will always have to assess the pros and cons.