Methods of Freight Shipping via Ground
Most freight is transported via ground freight. The three most common ground freight shipping methods are:
Truckload (TL)
Also referred to as Full Truckload, TL shipping is used when the load is too large for LTL shipping, when the shipment is too unwieldy to share space with other cargo or when a specialty vehicle such as a flatbed or drop deck truck is required.

TL shipping is very straightforward and much less complicated than LTL shipping. Since truckloads do not accommodate more than one shipper's cargo, the load can frequently be picked up by the truck that will immediately deliver it to its destination.
Less-than-Truckload (LTL)
As the name suggests, LTL shipping is for freight shipments that do not require an entire truck. Instead of one shipper using an entire truck, multiple shipper's share the same truck, thereby reducing costs for all of them. The biggest benefit of LTL shipping is price. LTL shipping is the most popular mode of shipping in the United States.

There are several processes involved with LTL shipping. Freight gets picked up from each shipper's location by local trucks that deliver these shipments to a terminal or hub. From there, all freight is placed on a truck that carries it for the long haul to the destination terminal. At the destination terminal, the shipments are unloaded, reorganized, loaded onto local delivery trucks and sent out to the destination location.
Partial Truckload
Partial truckload could be considered a hybrid between LTL and TL shipping. It's used for six to 18 pallets of freight with a weight range of 8,000-27,000 pounds. Advantages to using partial truckload can include faster delivery and a lower price.

The downside to partial truckload service is there is very limited capacity for it. Ask your freight agent whether it's better for your load to ship as a partial truckload or as two LTL shipments.
Intermodal Rail Freight
Intermodal railway freight shipping involves the combination of freight shipping by rail and truck. Almost always, a rail shipment will need the help of a truck. The truck takes the freight from the rail hub to its final destination.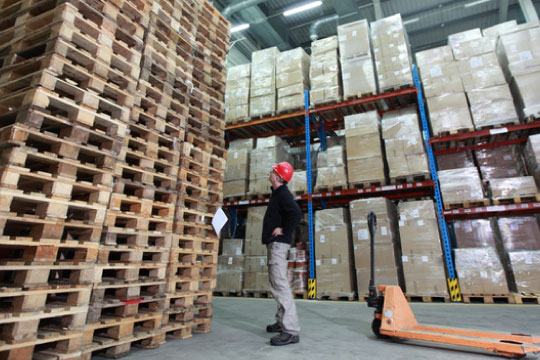 What can I ship using PTL?
PTL stands for partial truckload. It can be considered an option under very specific circumstances. For instance, if a shipper needs significant space inside the truck but without filling it entirely, PTL becomes a suitable option.
Finding a PTL carrier is ideal if you require more volume than you would normally need for LTL shipping but still not enough for a full truckload. PTL freight companies use the same truck for the pick-up and the delivery of the shipment, thus making the transportation faster than LTL shipping.
Advantages
Shipments are being picked-up and delivered by the same truck
No need to declare the class of your shipment
Disadvantages
Not all shipping companies offer partial truckload services
Best use
Suitable for small-medium businesses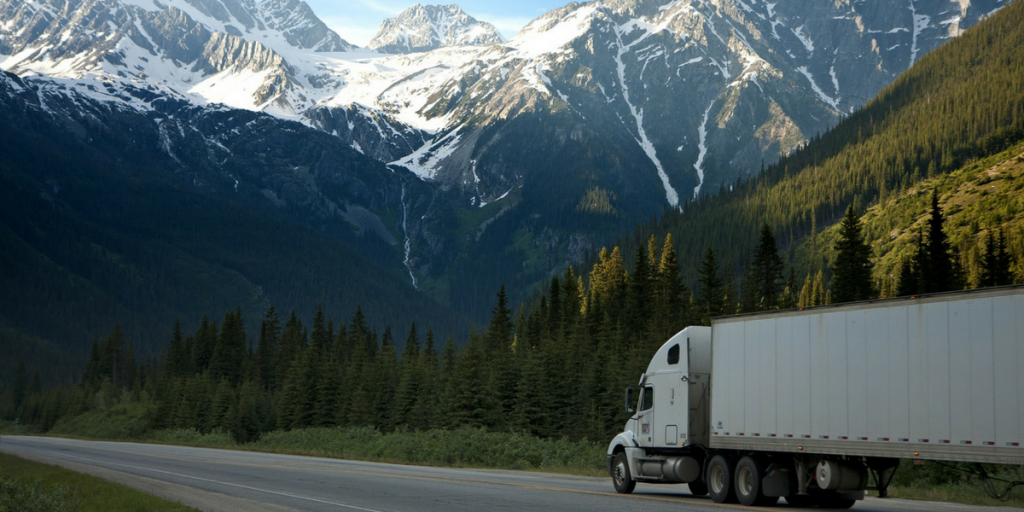 When To Use a Combination of LTL and TL Shipping
There are other situations where you can actually blend an LTL shipment into TL.
Typically, your decision on whether to use LTL or TL will be based on an individual shipment. For example, if you have a few different pallets each going to different destinations, LTL will be your best option. But advancements in freight consolidation are now making it possible to somewhat mold LTL into TL for non-recurring, long-haul shipments.
Sometimes, it may be best for a company to order a full truck to ship a lot of product to a single destination. Long-term TL shipping may not make sense if the destinations of delivery will evolve, which would make shipping more expensive. In these instances, the shipper can use freight consolidation through TL shipping to get their products sent along the same route to the various distribution centers along the way.
Once things reach this point, you can typically transition from consolidated TL to LTL shipping, which allows shippers to operate in local markets. You will have to do your homework here to make sure you're doing what makes sense for your budget and needs, but as the needs of your company change, it may be a good option for added flexibility. This is another reason that using third-party logistics can save you some real headache when it comes to choosing your shipping method.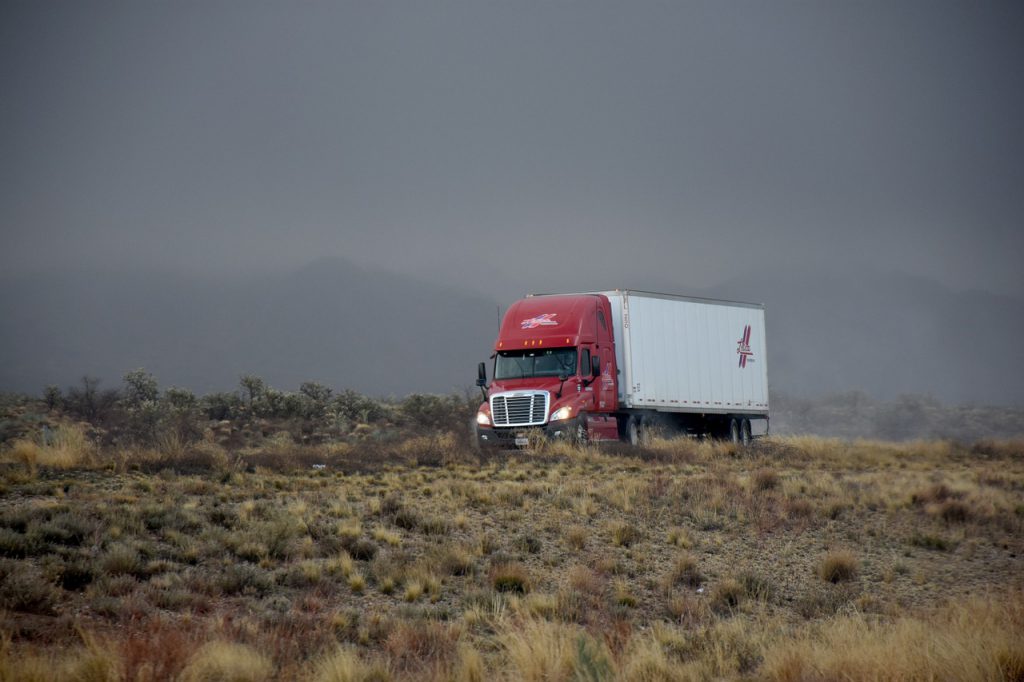 Breaking down common Shipping Types
To understand the differences between LTL and PTL shipping, it's paramount that we outline the three main types of shipping in so that you understand the terminology, and why a certain type is typically chosen.
TL
Full truckload shipping is a type of freighting which means a single truck is filled with a single company's shipment. Not only the costliest type of shipping, but it's typically the most efficient. The reason is that the transit time is less, and the shipment isn't unloaded before its destination, being that there are no other unloading stops. This type of shipping is typically utilized by established companies that require a hefty amount of shipping. They tend to use TL if they're shipping 20,000 pounds or more and don't mind paying the extra cost for faster delivery time.
LTL
Geared towards smaller-medium sized business, less than truckload shipping is a type of freighting that fills a truck with multiple shipments. The weight is usually somewhere from 0 to 10,000 pounds per shipment and LTL isn't keen to onboarding cargo with pour dimensional weight (when the package is voluminous but the contents themselves on the lighter side). By filling a truck with different shipments all heading to the same destination, carriers are able to save shippers money by offering a reduced price. The downside is that—taking into account all the stops, onboarding, and unloading—the contents have a higher propensity for damage because they pass through multiple hands. Then, the multiple stops are a time drain, and they tend to increase the total transit time.
Still, LTL shipping is commonly the go-to for smaller-medium sized businesses because it's cost-efficient, flexible, and offered by most freight carriers.
PTL
Partial truckload shipping is a different type of freight altogether, being something of a hybrid between LTL and TL. It's only considered an option if a shipper needs a truck for 8,000 to 27,000 pounds, or somewhere between 5-22 pallets. This very specific prerequisite is why it's not a common type of shipping. However, PTL is usually a straight shot, meaning the same truck which picks up a shipment is the same one that's going to deliver it. This means that with PTL shipping the cargo has less of a propensity for damage. Additionally, being that it's one truck and there aren't any connections, the transit time is typically smaller.
The key differences between parcel and LTL.
Parcel shipping and LTL shipping have some clear differences.
Here's a look at some of the major differences between these shipping types:
1. Damage risk and loss prevention
Each option comes with risks and benefits. With parcel shipping, the chance that a package will become lost or damaged is higher than with LTL. An LTL shipment is often secured by pallets and placed in a space that is designed to prevent damage to the freight.
Parcel shipments are smaller, therefore able to be packed in higher volumes. While this is a nice advantage, it could absolutely lead to a greater risk of loss or damage.
2. Ease of tracking and checkpoints
Another key difference between parcel shipping and LTL shipping is ease of tracking. Parcel packages go through several different checkpoints, so parcel carriers are updated with shipment location more frequently than LTL shipments. On the other hand, fewer checkpoints allow for greater security with LTL.
LTL also allows for zone skipping, the process of bypassing a parcel carrier's zones, letting the shipper evade charges from crossing multiple zones in a single trip. Essentially, the fewer checkpoints and transfers a shipment has to go through, the safer that shipment will be.
3. Cost advantage
The cost advantage of parcel shipping comes from the higher volume it offers. Since LTL packages are larger, they take up more space and result in a slightly higher price.
This is not always an advantage of parcel shipping. Parcel carriers have their own set of additional charges. Things like correcting an address to a Saturday delivery could cost you extra with parcel shipping, whereas LTL carriers could hit you with charges for not having a loading dock.