Starting an Electrician Business
If you are a qualified electrician with plenty of work experience under your belt and like the idea of being your own boss, then setting up your own electrical contracting business could be ideal.
There are a number of things to consider when starting your own electrical business from qualifications and legislation, to registration and finance. But once you have set up, chosen and business name and have started trading, how can you make sure that your business endeavour is successful?
Here are some tips to help make your electrical contracting business a success and get past those general contractor problems.
Build your brand
The way you present your brand is crucial to the success of your business. As a contractor, your clients will be trusting you to enter their home, so they need to know that they are choosing a trustworthy professional. You may be a new business, but that doesn't mean you should look like an amateur. To look the part, design a company logo and use it consistently on your website, social media, business cards, flyers, adverts, branded transport and uniform with custom patches.
Choose good suppliers
While it may be tempting to choose the supplier who can offer the lowest price parts and equipment, sometimes the cheapest option may not be the best. As a startup business it is essential that your profit margins are healthy, but you also need to be able to provide your customers with a good, long-lasting service. Therefore, pick a supplier like The Electrical Guys who offers high quality reliable products at competitive prices, so that you can do the best job while maintaining profits.
Protect your business
When building a new business, it can be all too easy to focus on bringing in customers and funds, but don't forget to safeguard your company. You need to be able to protect yourself and your business should the worst happen, which means you will need to purchase the correct insurances to cover the likes of injuries, accidents and damage. Without insurance, you could face costly financial and legal situations.
Clients, clients, clients
Without clients, a business simply cannot function. As the owner of an electrical company, your clients are your bread and butter without which you cannot survive. Make sure you invest time in attracting new clients, by building an online presence, cultivating reviews on trades websites and setting aside a budget for marketing. It's also a good idea to reach out to past clients, which will show your customers that you care and may generate additional work.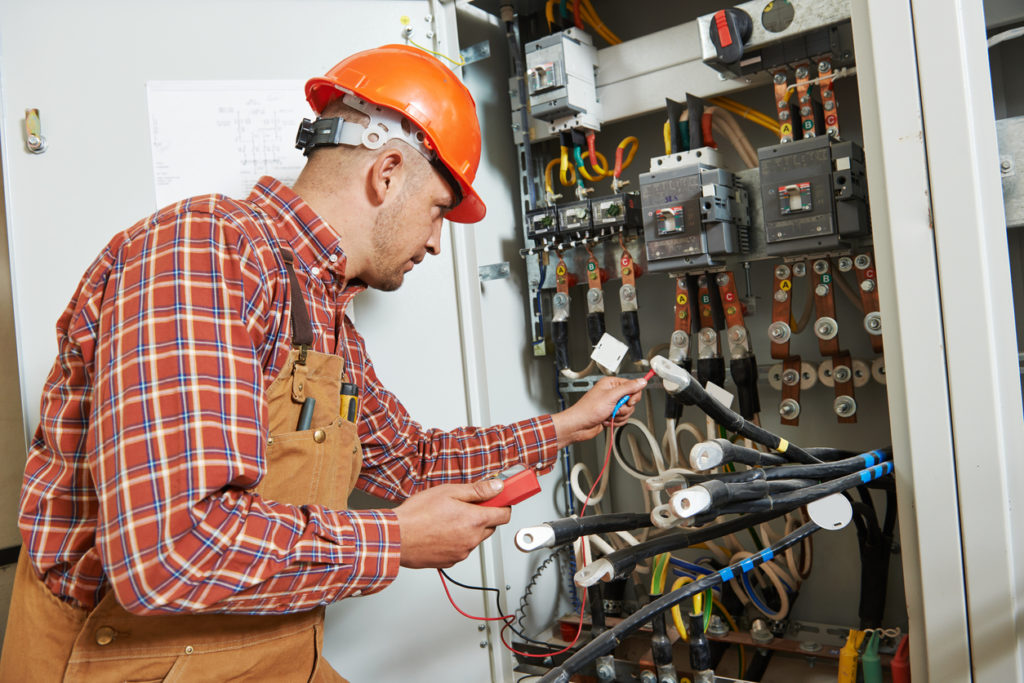 Get insurance
Accidents and unforeseen events do happen, even to the most diligent workers. So, as a business owner, it's vital that you have adequate insurance to protect you and your business should something go wrong, as well as any property, equipment or third parties involved.
You may want to look at a tailored electrical contractor's insurance package including cover such as:
Public liability insurance – protects you against a claim if a member of the public injures themselves as a result of your work or at your workplace, or if you accidentally damage someone's property.
Professional indemnity insurance – protects you if a customer claims they have suffered a financial loss due to work you completed or advice you gave.
Employers' liability insurance – if you have any employees this is a legal requirement and will cover you if they get injured or fall ill while working for you.
Electrical contractors' insurance – if you have any sub-contractors working for you on a supervised basis this is a legal requirement and will protect you against a claim if they get injured or fall ill while working for you.
Specialist tool insurance – to cover the equipment you use for your work.

Investing in materials – The cost to set up an electrical business
Unless you already have your own equipment, an initial investment in materials is going to be your biggest outlay. While the administrative costs of setting up a business are fairly low, you'll need to invest in a vehicle. A reliable used van or ute can set you back as little as $5000 if you shop around, but a brand new one could be northwards of $50K.
That said, there are some great financing options out there, so you won't necessarily need a huge stash of cash to drive away in a new Ford Falcon. Equipment costs will also vary pretty significantly, depending on your need and preferences. This isn't generally the best place to cut costs, as cheap tools are unreliable, and will deteriorate much faster than their sturdier counterparts. Brands we've tried, tested and trust include Klein, Knipex, Ideal, Greenlee, Milwaukee, Dewalt, and Bosch.
Costing up your initial outlay can be daunting, but remember that both your vehicle and your equipment are assets, not liabilities. All can be resold if necessary, or added to the total value of your business if you decide to source capital based loans or funding.
Accounting, taxes, and government regulation
As a small electrical business, the last thing you want to do is get on the wrong side of the tax man. Guaranteed, he's going to come knocking eventually. And when he does, you could get hit with hefty back payments, interest rates and fines that could cripple your venture. Avoid this by playing by the rules right from the start. Find an accountant, and cash in on big time savings in the form of both time, and money.
Think about it this way… you sell your time for $65 per hour. If you do your own taxes, it takes you two hours of mucking around per week, which equates to a cost of $6760 a year. Plus, you'll probably miss out on a heap of opportunities to maximise your rebate. Pay an accountant and maybe you'll spend around $2000, but will free up two extra hours a week, which will earn you back that $6760 a year. Remember, two things in life are definite – death and taxes. You can't avoid either, but a good accountant can take the sting out of your number crunching.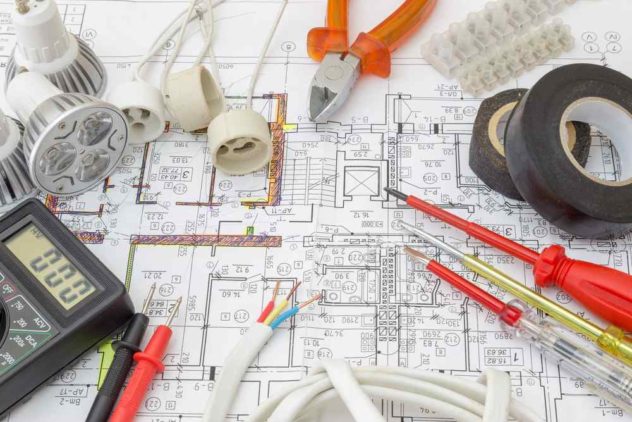 ELECTRICAL BUSINESS PROFIT MARGINS
As a small business owner, you're responsible for the financials of your company. Below, we've introduced a few key financial terms that are essential to running a business.
OVERHEAD COSTS
These are ongoing business expenses not related to labor or raw materials. Examples include rent, insurance, and utilities. These expenses remain the same every month regardless of the sales you make. They're also known as fixed or indirect costs.
Calculating Overhead Costs:
Add all the ongoing indirect business expenses that keep your business running. Don't include direct expenses like wages and raw materials as they belong to the Cost of Goods (COGS) category. You want to cover all your fixed costs.
Once you know what your overheads are, you can begin to chart out your break-even point.
BREAK-EVEN POINT ANALYSIS
The Break-Even Point is a time in your business when your sales are covering all expenses. Break-Even is a significant milestone, as it's the point when the business begins turning a profit.
What you Need to Become an Electrician
Education
You only need a high school diploma to become an electrician, but you will need to complete a four year apprenticeship which includes classroom and hands-on learning. You can get this training through one of the electricians' unions like the National Electrical Contractors Association. Training to be an electrician includes learning how to read blueprints, how to understand electrical circuits and how to adhere to vital safety procedures. You'll also learn skills like soldering and wiring outlets.
Electrician License
In most states you'll need a state-wide electrician license to work as an electrician, although some states leave it up to each city to enforce licensing. Getting your electrician license generally involves taking an exam, completing some paperwork and paying a fee.
Once you've got your electrician certificate you're considered a journeyman electrician. You can get specialist electrician licenses in different sub-topics of electrical work like refrigeration, heating and air conditioning units or elevator systems.
If you want you can complete additional skill building to become a master electrician. Master electrician requirements are different in every state, but generally you'll need 4-8 years of experience, letters of reference from happy customers and to sit the master electrician exam.
You'll also need a business permit and business license to run your own electrician business, depending on your local regulations.