Moving Help Service Providers
What is Moving Help?
give you the option to search for local labor providers in your area by their overall performance, the lowest cost or movers with the most completed jobs. Customize the service for your move from Moving Help by selecting the hours, services and crew size you'll need. Find movers who can help you move out in a few hours or at a price you have to see to believe.
Search
Select where you need moving help and instantly find out what you're paying. No hidden costs or fees.
Schedule
Find a mover based on your needs. Each service provider is unique, giving you complete control of your move
Move
Book instantly online and pay after the job is complete and only if you're satisfied with the service.
Benefits of Using Moving Help:
No cancellation or rescheduling fees
Get a quote instantly
Over 1.5 million Moving Helper reviews to help you choose
Your payment code serves as your insurance
Payment is not given to the mover until you are satisfied with the job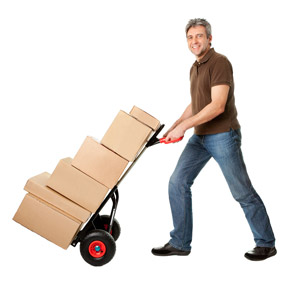 OVING BOXES & TOOLS TO MAKE YOUR MOVE EASIER
The Definitive Guide to Moving Boxes and Tools
When you're handling a move by yourself, there are a lot of things you need to be aware of. You need to make sure you've got a truck lined up, you need to make sure you have all your paperwork finalized, and most important, you need to make sure you've got all the tools required to move. Even if you've been through multiple moves before, you might be shocked to find out just what all you were missing previously.
And even if you're hiring a professional moving company to help you out, some of these tools are incredibly useful throughout your lifetime. After all, how many times have you wanted to rearrange your living room, kitchen, den, or bedroom? By getting ahold of some of these moving tools, you'll make each and every scenario that much easier. You might just want to keep the fact that you own these tools under wraps, or you'll be THE go-to person when your friends and family need help moving!
The number of moving boxes and tools available is pretty impressive. These tools help you with everything from moving large pieces of furniture to effectively sealing a box or crate. Let's trek through them. We'll start our expedition with tools you need to move heavy furniture, moving boxes, and other burdensome items.
Forearm Forklift. This is one of the cooler moving tools we've seen. With this pair of straps strategically placed under the item you need to move, you can alleviate up to 66% of the weight by putting physics to good use! Each pair of straps can easily help you and your helper to lift up to 800 pounds without the need of any other large moving tools. The fact that you can easily fold them up, wrap them up, or hang them in the garage also helps by letting you keep more of your precious storage space for other things!
Hi-Craft Lift-and-Carry Panel Mover. If you have a large mirror or a lot of bigger pictures, this is the perfect tool for you. Designed primarily for construction work, this panel carrier is designed specifically to haul heavy, flat things around. It's a bit of a niche tool, but if you have large mirrors or other big, flat items, you'll fall in love with it very quickly.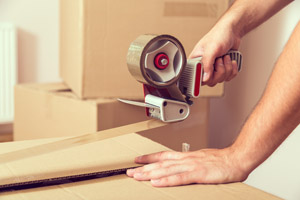 The Local Moving Company You Deserve
Local moves are our bread and butter. Whether you're moving a handful of items or a six-bedroom house, you'll be in good hands
do local moves a bit differently than most companies. treat them very similar to how we would a cross-country move. Every piece of furniture you have will be wrapped in premium, high-quality moving pads. Upholstered couches and armchairs get fully wrapped in shrink wrap. Items with drawers are secured using either professional moving rubber bands or shrink wrap over the moving pad. Any furniture that you have with glass will be protected with a piece of cardboard or removed and packed by professional moving crews. Your carpets will be protected with neoprene floor runners. Your door will be protected with a moving pad. Your railings and door jambs will be protected with a spring loaded moving pad that snaps onto the railing or door jamb to prevent scratches and damage. Entryways will be protected with cardboard. Hardwood floors will be protected with Masonite hardboard.
experienced crews will arrive in a clean 26 foot moving van. The van comes equipped with 90 moving blankets, extra cartons, a top-of-the-line professional moving dolly for every crew member, a 5.5 foot walk board and curb ramp to make loading and unloading safer and more efficient, a four-wheel furniture dolly, floor protection, tape, shrink wrap, mattress bags, and all the basic tools you would ever need to quickly disassemble and reassemble furniture. leave no stone unturned. You will never have to worry about a lack of preparation when you hire our company.
You can expect a friendly, well-trained, well-groomed crew to arrive on time and ready to work. Prior to loading, our crew will conduct a walk-through with you. Let them know about any items you have that may not be going or any items that you are concerned about. They will be sure to take special care of them for you. After the walk-through, your crew will begin planning the load and prepping the house. Afterward, they will start with pad wrapping all of your furniture and shrink wrapping couches. Every item is protected before it leaves the house and the pad doesn't come off until it's delivered at destination. provide the highest quality mattress bags for a small fee. Once the loading starts, all you need to do is sit back and watch the magic happen!
Once your goods are loaded the crew will drive directly to your destination. They will then prep your new home and begin unloading. At this point, all you need to do is grab a chair and be prepared to direct the team as they bring in your items. Your crew will fully assemble any items that they may have disassembled during the load. Once everything is off the truck and put together, the crew leader will conduct a final walk-through with you to make sure all of your items are in the place that you want.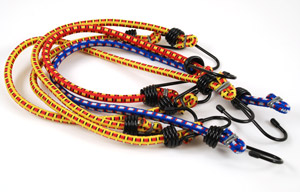 TIPS FOR AN EASY MOVE
Let's face it: Unless you're a minimalist, moving is one of the biggest household tasks there is and it can be extremely overwhelming. But if you can get a head start and stay organized, you should make it through this mammoth process unscathed and ready to enjoy your new abode.
Get organized early
Avoid leaving anything until the last minute. Unless you have to pack up and leave in a hurry, chances are you have between 30 and 60 days to make a plan and ensure that moving day runs smoothly. Create a countdown list and itemize everything you need to accomplish week by week
Figure out your move strategy
How are you going to get from point A to point B on moving day? For shorter moves, you'll either need to assemble some very nice friends with trucks or consider renting a truck for the day. If you have a big family to move or you'll be moving a long distance, you'll want to price out moving companies.
Keep your movers in the loop
Boxes are one thing, but when you get to the big, heavy stuff, it's important to let your movers know what to expect. "Communicate with your moving company and explain all the requirements and expectations prior to booking," advises Andrew Ludzeneks. "Your mover has to be aware of all those minor details in order to estimate your total move time and cost, and have proper equipment available." That includes informing the company about any overweight items (i.e. a piano or fridge), access restrictions (small elevator, walk-up only, narrow driveway) and whether you'll need help with disassembly or assembly of furniture.
Pick the right transportation
If you're moving a short distance, you may be able to get away with making more than one trip. But if you don't have that luxury, you'll need to make sure you have the right size of truck to cart your belongings in one go. "Choosing the right size is particularly important when moving farther away, as making several trips could be a problem," says Andrew, who recommends using the following guidelines when determining the size of your truck:
• In general, the contents of bachelor and one-bedroom apartments will fit in a 16′ cube truck available at your local rental company.
• Two to three fully furnished bedrooms will require a 24′-26′ truck to ensure your move is completed in one load.
• The contents of most houses can be moved in the same 24′ truck with one or two trips.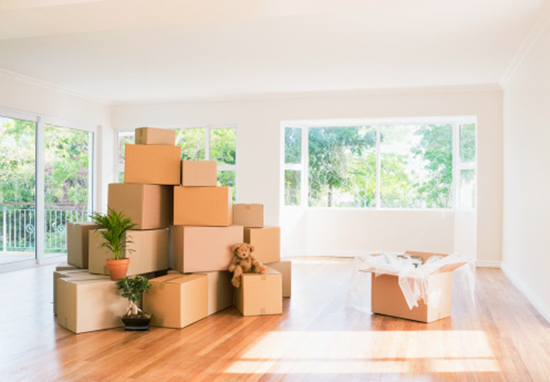 THE Moving Checklist: What to Check Off When You're Moving
understand that moving can be equal parts celebration and panic. Sure, moving might seem like a daunting task at first, but, with a little advanced planning, moving day can go from stressful to almost—dare we say it?—enjoyable.
60 Days Before Your Moving Day
OK, so it's 60 days until you're moving, you've got plenty of time, right? The truth is yes, but this is your chance to get ahead of the game and set yourself up for the easiest move ever. These quick tips will help you save time and avoid headaches on your moving day.
Make a moving folder.
It's easy to lose important documents in the shuffle of boxes and papers. So save yourself the stress and keep them all together in a folder. This can be a cheap folder from around your home, a binder, or a digital folder on your computer. But be sure to store all of your important documents inside like moving quotes, insurance records, and your lease, if applicable. You'll want these moving receipts to use as a tax deduction come April.
Copy and secure important documents.
If you're moving between rentals, it's helpful to have a copy of your old and new lease and photos that show the condition of your apartment when you left it
Know the size of your move
Determine what type of move you want. Are you a do-it-yourselfer and plan to tackle it on your own? Or do you want other people to do the heavy lifting? It's also helpful to decide beforehand if you'll need to rent a truck or use a pod.