TIPS FOR CHOOSING BATHROOM TILE
That means that in the last few months I've selected tile for bathrooms. One in my own home and three in my aunt's home. Selecting tile for someone else has taught me a lot about how to explain how to select tile for your bathroom. I've come up with tips for choosing the perfect tile that I hope will help you if you ever decide to tackle your bathroom.
PICK YOUR MUST HAVE TILE FIRST.
Typically when we start a bathroom renovation we have one tile that we dream of including in our design. Sometimes it is a really special or unique accent tile and sometimes it is as simple as knowing that you want white subway tile. Either way, take that dream tile and use it as the starting point for the other tile you will choose for your bathroom design.
TRY TO KEEP IT TO NO MORE THAN 3 DIFFERENT TILES.
Taking your first (must have) choice as a starting point, use it to make the decisions for the other tiles you will include in your design. If your must have is a really unique color or pattern and is going to be the focal point of your design, pull more subtle colors from it to use in your accent tiles. If however your first choice is really plain (like a white subway tile) you may want to add an element of interest with a colorful accent tile or even a smaller scale white penny tile to change it up and add interest.
STICK TO ONE SHOW STOPPER.
There are so many beautiful tiles out there and a bathroom is a perfect place to show off some of your personality and take a risk with a fun color or pattern on your tiles. However, if you are going to go for it, keep it to one show stopper. This will make your look timeless and really create the wow factor that you are going for since it won't be competing with the other elements in the room. (Many of these super special tiles can be pricey, but if you are working in a small area like a bathroom, they might just be the splurge you need since you won't need very many square feet.)
TAKE MAINTENANCE INTO CONSIDERATION.
I don't like to clean. I especially don't like to clean the tub and shower so when choosing tile for these very wet areas you will probably want to go with porcelain or ceramic tile since they are virtually maintenance free. (You will want to double check to see if they need to be sealed.) Tiles make from natural stone require more maintenance and do have to be sealed. They are definitely more pours so they tend to hold on to dirt and grim more. If you are wanting to add texture with stone, it may be a good idea to use it on the floor or in a less wet area. Lastly, glass tile is so pretty and makes a great wall or accent tile. It is super slippery, so it doesn't work well on the floor.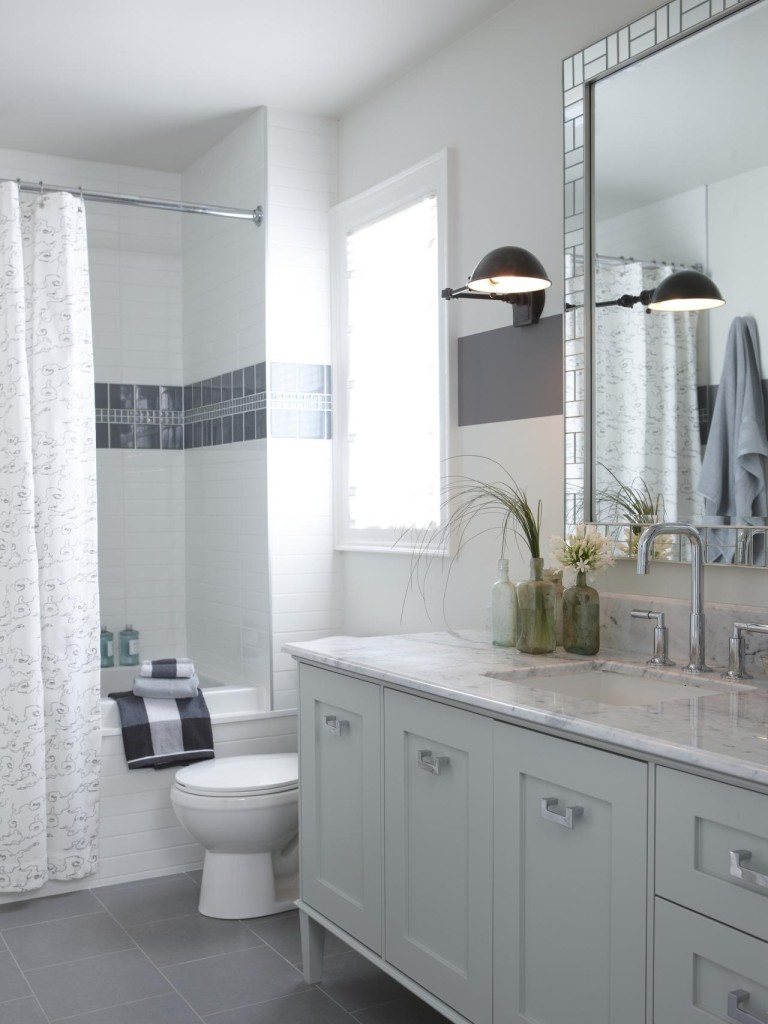 STEP BY STEP GUIDE ON CHOOSING YOUR FLOORING
FINDING THE FLOOR COVERING THAT MATCHES YOUR STYLE
When deciding on the flooring for your home, there are a number of steps to consider finding your perfect match. We have compiled a list of 8 steps to help you with the process.
DECIDE ON YOUR BUDGET
Low-price range: there are plenty of great laminate flooring products for those on a tight budget, and these products are quite easy to install yourself, so you can save again on installation costs.
You can also consider tile flooring such as porcelain as it's a very cost-effective option that combines beauty with durability. However, tile flooring requires a much more labour-intensive installation.
Mid-price range: There's quite a great variety in the mid-price range, and Tile Wizards do offer great quality products that will suit. From carpet, timber-look flooring, and of course tiles, you will definitely be able to find something you like that also suits your budget.
High-price range: With a generous budget, it's important to make sure you are getting really high-quality products. When you are spending a great amount of money on flooring, it's highly recommended that you get qualified and experienced professionals to install your flooring and make sure your purchased products look their absolute best.
CONSIDER WHERE THE FLOORING IS BEING INSTALLED
High moisture rooms: If you are looking at flooring for high moisture areas such as the bathroom, laundry or kitchen, you will need to look at ceramic or porcelain tile or vinyl tile as its suited for high moisture environments.
Low moisture rooms: If moisture is not a limiting factor, all other types of flooring may still be considered and you can continue to the next step
DO YOU HAVE PETS OR CHILDREN?
Wear resistant flooring is a must for pets and children. Thus, it's important to choose flooring with high durability and that are easy to clean, as some flooring options can be easily scratched and stained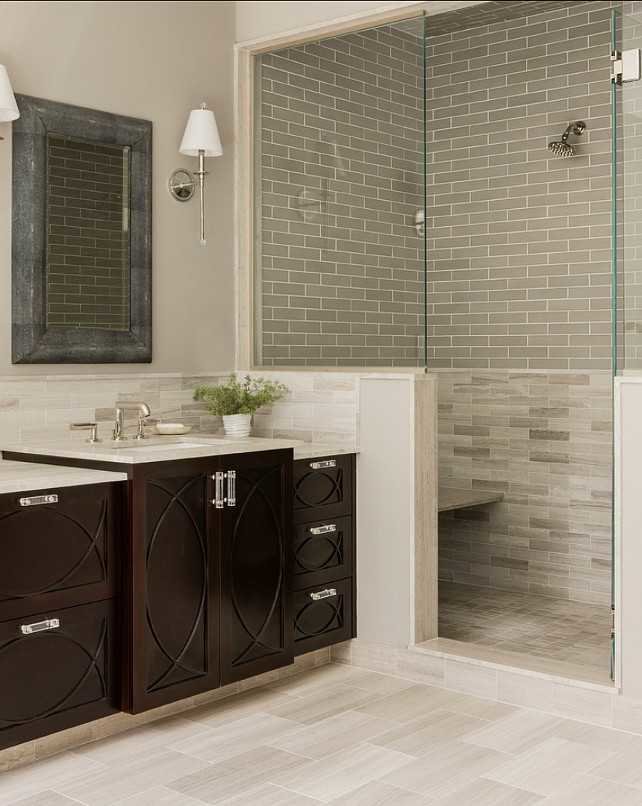 Tile Buying Guide
Tile Sizes
Floor tile is usually 1/2 inch to 3/4 inch thick, manufactured in squares measuring 4 inches by 4 inches up to 24 inches by 24 inches. Other shapes are available, such as rectangular or subway tile, octagonal and hexagonal shapes.
Tile Ratings
Tile hardness ratings determine if the tile is suitable for the area where you plan to install it. Entryways need a hard, abrasion-resistant, moisture-proof tile. Baths require a moisture-proof, nonslip material (slip-resistant tile is treated with an abrasive material for safety). Some tile is rated for indoor or outdoor use only; others can be used in either application. If your home includes ramps for universal design and you plan on tiling a ramp to keep the flooring consistent with the rest of your home, explore slip-resistant tile
Porosity
Porosity ratings are important. Porosity is the ratio of voids (or airholes) to solids in a tile, which affects the percentage of water absorbed into a tile. The denser the tile, the less water it absorbs because it has less airholes to fill with water.
Firing
The firing process affects the hardness of tile. Usually, the longer and hotter the firing, the harder the tile will be. The raw tile material, called bisque, is either single fired or double fired.
Before You Start
The correct trowel and mortar as well as floor or wall, indoors or outdoors, tile type and size are all factors to consider before installation. Find the right trowel and mortar to make your next tile project successful.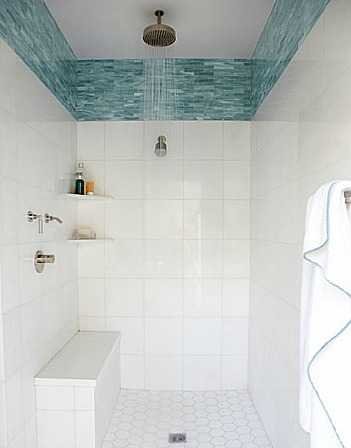 Different Types of Tile Flooring
Tiles are a popular flooring choice in many Australian homes, offering a huge range of benefits. They will outlast any other flooring material, and keep the home nice and cool in the summer months. A good investment, floor tiles will almost always increase the value of your home and keep it looking its best long after being laid
Travertine
Travertine is a type of limestone that is a byproduct of natural artesian springs, hot springs, and caves from around the world. A natural, porous stone, its pits and rough texture are caused by air bubbles and organic matter, and this is what gives travertine tiles such as varying colours
Ceramic
Ceramic tiles are manufactured from clay materials that are quarried, prepared, and then formed into a mould. They can be best characterised as either porcelain or non-porcelain
Marble
Marble is a highly durable stone that exists in almost every colour due to the variability of component minerals. Marble tiles have multiple finishes from polished to honed and brushed to tumbled, making marble an ideal choice for any room in your home.
Slate
Slate is a metamorphic rock which can be found in large deposits all over the world. Used in flooring for centuries, it comes in a range of colours, such as blue/grey, green, red, orange, or brown. There are often veins of colours running throughout the tile, meaning no tile is identical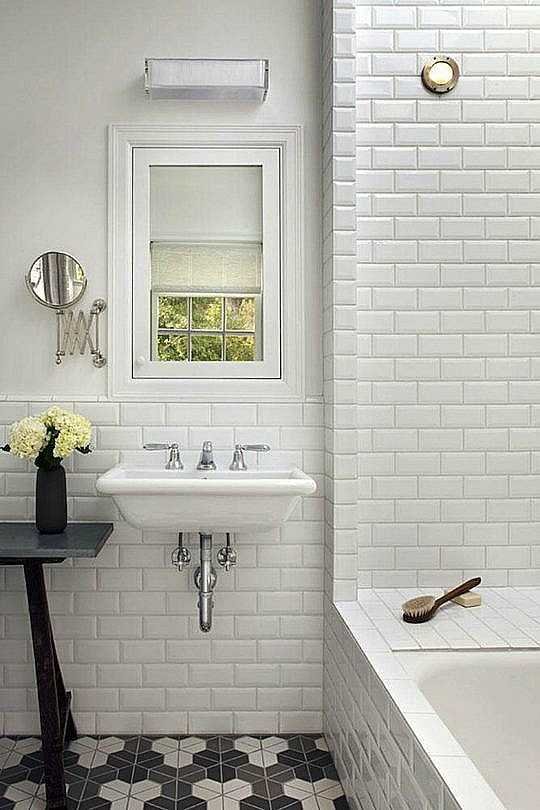 Bathroom Tile Designs: How to Choose the Best Tiles for Your Bathroom
Durable and waterproof, tile is the perfect material for protecting the walls and floors of your bathroom from dirt and moisture. Available in a wide variety of materials, colors, and sizes, tile also offers you a lot of stylistic freedom – no matter what your design preferences are, you're sure to find several types of bathroom tile that you'll love. Keep reading for tips on how to choose bathroom tile colors, types, and sizes.
Consider Location
Your bathroom has several surfaces that can benefit from the protection of tile: the floor, the vanity backsplash, and the shower walls. Because tile is uniquely water-resistant and easy to clean, it's a good idea to tile any surface that comes in contact with moisture. Once you have a location (or locations) picked out, it's time to narrow down the types of bathroom tiles that are best suited for those surfaces.
Types of Bathroom Tiles
Ceramic: One of the more affordable and easy-to-install options, ceramic tile is great if you're on a budget and want to DIY the installation. Basic ceramic tile is white and glossy, though it is available in a wide range of colorful glazes and painted designs.
Porcelain: Porcelain tile is denser and more durable than ceramic tile. It tends to be a bit more expensive than ceramic, but because of its increased impermeability and slip resistance, an investment in porcelain tile is well worth it. Porcelain is also available in a wide variety of bright colors. It's important to note that, because of its density, porcelain is harder to cut and is not the best choice if you're interested in tiling your bathroom yourself.
Glass: Pearly and polished in appearance, glass tile is a gorgeous choice of tile for the bathroom. Glass tile is lightweight and easy to install, though it tends to cost slightly more than ceramic tile.