DO ULTRASONIC PEST REPELLENTS REALLY WORK?
Ultrasonic electronic pest and insect repellent devices claim that their high-frequency soundwaves are intolerable to rodents and insects.
However, simply plugging in one of these devices probably won't end your pest woes. It's important to understand exactly what these devices can do before investing in one.
These products are by no means a quick fix, and none of them claim 100% effectiveness on any pest, so they need to be kept in perspective as a possible contributor to an overall pest management system, not as a magic weapon.
If you're thinking of adding electronic repellents to your pest-control system, follow these guidelines:
Keep Trapping: The best results for both rodents and insects come from using ultrasonic pest repellents along with trapping. Simply put, soundwaves cause the pests to scurry around, which drives them right into your traps.
Expect Diminishing Returns: Pests such as rodents become accustomed to the sound from ultrasonic devices over time, so results may only be temporary.
Have Realistic Expectations: Even the successful research on ultrasonic pest control devices shows a percentage of decrease, not a total elimination of rodent and insect pests.
Device Location: Soundwaves from ultrasonic pest control devices are short-range and very weak, so they're easily blocked by furniture, walls and corners. To test out the location of your device, place a lamp next to the device, turn off all the other lights, and note the beams and shadows from the lamp. The repellent sound waves will pretty much only be active where the light reaches.

How Electronic Pest Repellers Claim to Work
These devices, which you plug into an outlet like a nightlight, are supposed to repel pests by emitting an irritating sound. The frequency of the ultrasonic sound waves they produce is too high for human ears to detect. But bugs and rodents, such as cockroaches, crickets, mice and rats, can hear this high-frequency sound.
The theory behind these devices is that the sound will make pests uncomfortable, disrupt their eating habits and cause them to leave the area—whether it's your living room, basement, or garage.
But studies have shown mixed results.

So, do they really work?
The short answer is no, ultrasonic rodent repellents don't work. Some homeowners have noted an immediate effect at first, but over time the rodent problem will continue to persist. Mice are fairly resilient and adaptable, so while the sound may bother them at first, eventually they will grow accustomed to it or find an alternative route. The frequency of most also don't travel very far from the device, usually about 10-20 feet.
The real reason you may have a rodent problem has to do with structural issues, which this product alone will not help treat. Rodents are often invited indoors through gaps in the exterior of your home such as vents, damaged roofing, drain pipes, cracks in the foundation and even slipping underneath doors.
Prevention Tips
Even though ultrasonic rodent repellents ultimately don't prevent rodents, prevention is key to eliminating rodents in your home. Here are a few reliable prevention methods:
Use door sweeps to limit rodents' ability to slide underneath.
Keep potential hiding places (firewood, outdoor furniture, etc.) far from your home's entrances.
Cover vents with mesh to block entrances.
Look for holes in the exterior of your home, especially where cables or pipes enter your home. Some of these spots are large enough for mice to sneak through. A good, quick fix is steel wool or caulking these areas.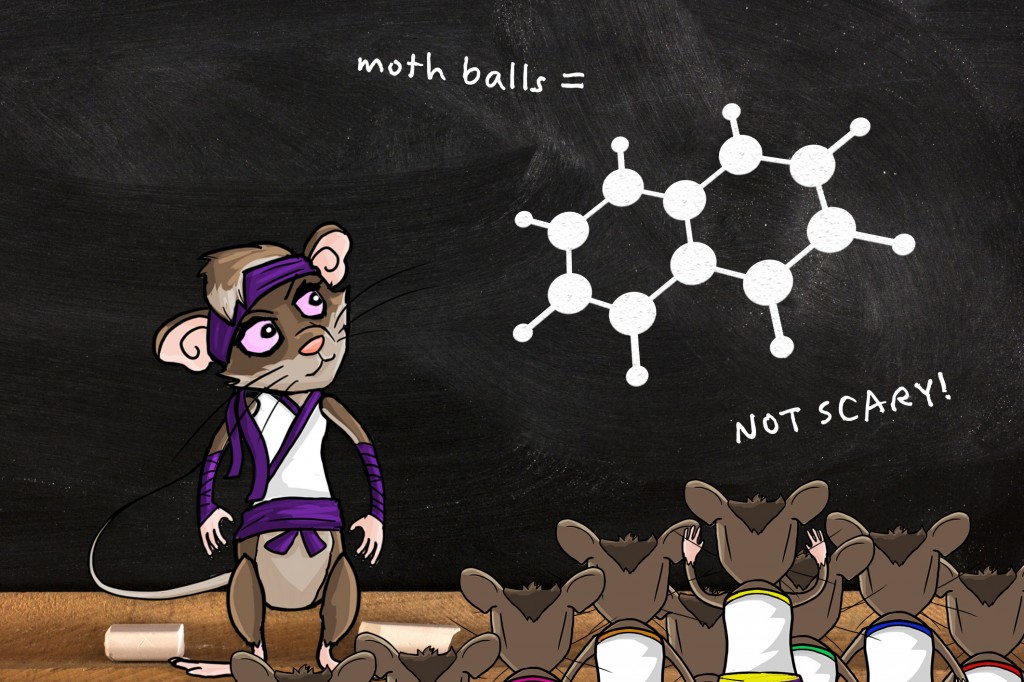 Are These Devices Safe?
The weak sound waves and limited range are safe for the people inside the household. Human ears cannot detect the noise of a pest control device. On the other hand, pests such as a rodent, insect, and other little critters have a more sensitive hearing and will not get used to these sounds.
However, other pets can hear high-frequency sounds and get irritated too. Other animals keep ignoring the ultrasonic sound waves, but if it's too loud, they might get frightened or annoyed.
Though no physical harm is at stake, when using these pest repellers, just try to strategically place these devices away from your pets to make them feel comfortable.
A good feature some of these devices would even promote safety because of its LED light, and it can help as a night light.
Do Mothballs Keep Mice Away?
Mothballs are seen as a DIY mouse control method because they contain naphthalene.
Naphthalene is a pungent smelling white, solid substance. When it is inhaled or consumed it can cause blood cells to lose their oxygen-carrying properties. This is why it was/is believed that moth balls would be an effective rat and mouse repellent.
It is believed that by placing mothballs near a mouse nest you will get rid of your rodent problem. However, this is not the case:
The amount of naphthalene found in mothballs is a small dosage. The levels of naphthalene needed to repel mice and rats is the same needed for humans. There have often been cases where mice have walked over the mothballs paying no attention to them whatsoever.
Even if rats and mice were bothered by the smell from mothballs near their nest entrance they would soon find another. This would be either by fitting through a gap the size of a R5 coin, or gnawing at a surface to create a new passage.