Ask Personal Injury Attorneys These Important Questions Before Hiring One
Securing fair compensation for your personal injury and other losses is a complex process. Only an expert attorney with considerable experience in handling personal injury cases will be able to represent your interests during the settlement negotiations with the insurance company or in court.
It is always best to consult a lawyer before filing a personal injury claim. However, the question that remains is – which lawyer should you hire? After all, you will work with him/her closely and need to feel comfortable disclosing your details to him/her.
It makes sense to interview a few lawyers before zeroing in on the right one.
Mentioned ahead are a few questions to ask potential personal injury attorneys.
What Kind of Cases Do You Handle on a Daily Basis?
A lot of lawyers are actually general practitioners. They dabble in every area of law, including personal injury. This does not mean they specialize in personal injury practice, but that they do handle these kinds of cases occasionally.
Hiring a general practitioner may not be the best idea for a victim of personal injury. Ideally, you should go for a lawyer who has specialized in personal injury law and deals with related cases on a regular basis. Only he/she will know it in and out and will be capable of getting you the best results.
Think of it as deciding on a doctor. You wouldn't hire a cardiologist or a general practitioner to perform orthopedic surgery!
Have You Previously Handled Cases Similar to Mine?
Asking this question is crucial. A lot of people make the mistake of assuming that the personal injury lawyer has already handled a case like yours. This presumption, however, is rarely correct.
Ask all prospective lawyers about their prior experience in dealing with personal injury cases and the results obtained. If you've been in a car accident, for example, you don't want to end up hiring a personal injury attorney who has worked only on medical malpractice lawsuits.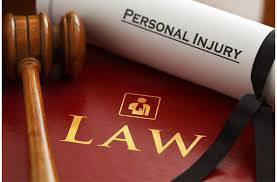 Does the lawyer try lawsuits in court, or is every case settled out of court or referred to other lawyers to try?
This is an important question that many lay people never think to ask. There is only one way to get top dollar for your case in a settlement. That is to show the insurance company that you are ready, willing and able to try the case in court. I tell clients that it's kind of like the Defense Department. The only way to secure a just and lasting peace is to prepare for war.
If you hire a lawyer who always settles and never goes to court, be prepared to take a substantial discount on your case.
In every city, there are "clearinghouse" lawyers who advertise heavily and get many clients as a result – and who then either settle their cases quickly or refer them to other lawyers to do the real work. (The "clearinghouse" lawyer gets a piece of the fee for making such a referral.) On the other hand, real lawyers actually go to court and try cases the old-fashioned way: in front of judges and juries. Real lawyers settle cases out of court too, but they also compile a track record of verdicts that they will tell you about if you ask.
One problem with "clearinghouse" lawyers is that they are generally interested in volume and quick turnover. This means they try to settle cases quickly, sometimes at the expense of the client whose good case may be shortchanged in the lawyer's rush for a fee.
Another problem with "clearinghouse" lawyers is that the client can become confused about who their real lawyer is. They hired the "clearinghouse" lawyer, but that lawyer is not their real lawyer.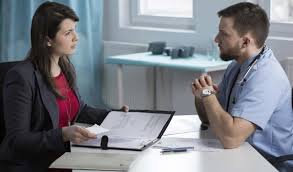 What is your area of practice?
The area of practice for attorneys is a crucial piece of information that can determine the success of your case. If you find yourself speaking with an attorney whose specialty area is family law, but you need a personal injury attorney, then you should move on to another attorney. Never allow an attorney to tell you that specialty areas of practice do not matter. Personal injury attorneys who are certified specialists in injury and wrongful death cases know important information about the law, where it bends, and where it doesn't that attorneys who do not specialize in this type of law will not be privy to. The answer to this one question alone can make or break your case. In the same vein, it is important to know whether the law firm practices other types of law or if they only practice personal injury and wrongful death law. This can help you determine the ability of the law firm to take on your case and give it attention.
What is your caseload?
It is always appropriate to ask the attorney you are considering for hire the current nature of their caseload. If your prospective attorney has 47 other major cases on their desk at the same time as yours, it may take them days to get back to you when you have a question. If your timeframe is tight, and you are concerned about the statute of limitations and other deadlines for your care and recovery, an attorney who is unable to get back to you in a short timeframe may not be right for you.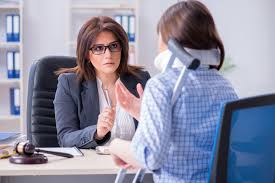 How long has the lawyer been working in the field of representing victims of accidents?
As a general rule, lawyers who specialize in personal injury lawsuits for injured persons charge the same fee no matter how long they have been practicing.
That means that for the same fee, you can get a lawyer with one or two years' experience… Or a lawyer with twenty years of experience. As in any other field, experience makes a difference.
Do not be fooled by claims of lawyers who work at firms where they have 50 combined years of experience. Because no one lawyer has been practicing personal injury for that long… 10 doctors with a year of experience each, don't have 10 years of experience. You want your lawyer to have significant experience practicing in this field. And they should be happy to tell you about that experience if you ask.
Things You Need to Know Before Hiring a Personal Injury Lawyer
Insurance companies are not willing to give you big amounts for your damages. If you hire an experienced personal injury lawyer, then they are compelled to make higher settlements. Insurance companies are well aware of the reputed lawyers of the area and when you take the services of these lawyers, they want to settle the case as soon as possible. This is because they are well aware of their track records of taking cases to trials and their success rate.
How to avoid trial and get maximum value for an injury claim
It is obvious to hope for the case settlement without a fight. If you want to achieve this, then it is imperative to hire a seasoned, certified and reputed personal injury lawyers Pittsburgh. Insurance companies do not want to offer a lower settlement and then face a lawsuit. This is the reason when they find that you have taken the services of a reputed lawyer they want to settle the case with the maximum possible amount.
Personal injury lawyer
You need to make sure that your lawyer has adequate amount of experience in the type of cases as of you. This is applicable for whether you are willing to take the services for personal injury, bankruptcy law or criminal law.
When your lawyer gives you good advice, it will not only save your money and help you get the higher settlement price, but it will also save you from making unpleasant mistakes in the future. You may have heard that prevention is better than cure and it applies with legal matters.
Avoid those lawyers who do not work on personal injury cases
There are several lawyers providing services for personal injuries, but they have no experience or little experience in this field. An experienced and qualified personal injury lawyer will start the process without making mistakes. Big firms cannot concentrate on each case properly and insurance companies are well aware of these firms. When you will hire these firms to handle your case, it is obvious that insurance companies will offer you less amount of money. They will make pressure on you to take less money because they are aware of inefficiency of the services.