What About Rebuilt Engines?
When shopping online, you might see a "rebuilt" engine available alongside other options. While the price tag is inviting, we advise you to stay away from a rebuilt engine as it's not the same thing as a reman engine.
Remanufactured engines are built to be as close to new as possible and are rigorously tested to ensure their viability. Rebuilt engines are reconditioned by replacing only the worn or broken parts. Serviceable pieces are then reused if they fit within the manufacturer's wear limits, and the quality varies from rebuilder to rebuilder.
Also, most engine rebuilders do not go to the same lengths as remanufacturers do in terms of inspection. Checking an engine block for microfractures is something that remanufacturers do, but most rebuilders to not.
Remanufactured: Better than New?
Because of the way remanufactured parts are sourced, they are often a better deal than new parts:
Remanufactured engines are built from parts sourced from broken down engines
All the parts are carefully inspected before they are used in new assemblies
Many of the bearings are replaced in a remanufactured engine, as are seals and other wearables
The engine is assembled in the same type of facility that builds new engines
When it's all done, a remanufactured engine comes with a substantial warranty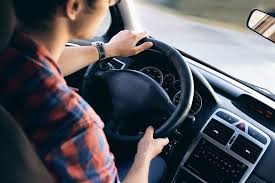 How to check oil level in the engine?
While most young drivers had been acquainted with the procedure of checking oil level as part of their driving license courses and then the exams, not everyone remembers the individual steps. Each of these steps is important, though.
First of all, put the car on a flat surface. Any inclination, e.g. on the drive to the garage or car body inclination with two wheels on the pavement, may significantly distort the actual result. Also, note that the check should be conducted with a cool engine, e.g. a dozen or so minutes after switching it off. Checking the oil level with a hot engine may be dangerous. What is more, you should wait until the entire oil flows down to the oil sump.
The next step is to take out the measure (commonly referred to as "bayonet") and carefully wipe it with a cloth or sponge to remove oil. Then insert the bayonet back to the same opening and again slowly take it out to check the position of the oil trace. The measure has two lines marking the minimum and maximum oil levels. It is best when the oil trace is roughly halfway between the lines. And what happens when the oil level comes close to or exceeds one of the lines?
How do You Know if Your Motor is Blown?
While a blown motor means your car is on its last limb – unless you fix it, of course – it's not always easy to tell when failure has occurred. Thankfully, though, your car will give you some tell-tale signs that it's time to retire.
Unusual Exhaust
Exhaust is normal. In fact, if your car doesn't have any exhaust, you should probably be worried! However, if the exhaust is blue, or is a thick white cloud that doesn't dissipate, then you should consider the fact that your engine has most likely failed.
Noises Inside of the Engine
Your engine is going to make some noise – after all, there are intense chemical reactions happening inside. If your car's engine is making a loud knocking or rattling sound, though, it's a sign that something within your engine has broken.
Coolant in the Oil
Oil and coolant aren't supposed to mix. In fact, both of these are kept in sperate valves that are sealed. If you find these two mixed, then it's a huge indication of an internal problem, such as a blown engine.
Failure to Start
Your engine not starting can mean a lot of things, but it's important to not rule out a blown engine. If you're experiencing any of the other signs, it's more likely than not that your engine has failed.
What to Look for in Used Engines
Most resellers can provide at least some idea of mileage, service history, and overall condition, but whether you're digging through eBay and Craigslist ads or picking up a parts car in town, there are some things you need to know about used engines before you take the plunge.
Some engines just aren't worth it. There's a reason everyone does an LS swap – it's trusted. Even if you do a total rebuild at great expense, some used engines have inherent weaknesses or parts are hard to come by.
The rest of the car is important. Inspect bearings, bushings, and overall cosmetics to get an idea of whether the previous owners took care of things. Check for oil weeps and coolant residue on the block and heads and for signs that someone's been in the engine bay before.
Don't gamble – do a reseal. Plan on spending weekend and a few hundred dollars to pull the engine, take it apart, and have a look at what's inside. You get peace of mind from having fresh gaskets, belts, and timing, and you can check out the internals.
Some of these used engines are more common than others, but the only real limitations are your wallet and your imagination. Consider how swaps work though – can you swap a gasoline rig with a diesel engine easily? Can this engine fit in that body? Will this engine or transmission mate together nicely? Are diesel engines a better choice? Ask yourself all these questions before jumping into a complicated swap job! Anyway, without further ado let's dive in to some of the best used engines available, broken down by country of origin.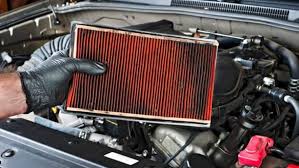 Car Problems That Are Not Worth Fixing
Sometimes it's the driver's fault; certain people still think that oil changes shouldn't be mandatory and that a smoking tailpipe isn't a bad sign. Other times, there is nothing that can be done — like when a deer jumps out in front of the car while you're cruising at 70 miles per hour and in turn the entire front of your car gets rearranged.
But regardless of whose fault it may be, sometimes the best plan of attack is actually knowing when to surrender. Cars aren't cheap, but neither are they inexpensive to fix, and knowing when to hang up your hat is half the battle when repairs suddenly seem too overbearing.
Road salt is basically a carcinogen to cars
Older cars in particular tend to rust out faster than most people can say the word "tetanus," and in areas that get lots of snow this issue is expedited at an alarming rate. Surface corrosion quickly eats into quarter panels and wheel wells, while exhaust systems and fuel tanks get the brunt of the road grime underneath. Certain areas are also very expensive and difficult to repair, so if your car has a rear quarter panel or a large section of severe rust along its frame rails, it might be time to reconsider your daily driver.
Rod knock that wants to blow through your block
For those of you who are unfamiliar with this term, by watching the video here you can get a pretty good idea of what I'm talking about when someone says "rod knock." Drive a car hard enough, or without fresh fluids in appropriate amounts, and chances are that you will eventually encounter this issue, as connecting rod bolts and bearings wiggle their way toward freedom. Some people may try to ignore the issue by adding additives, which works all the way until the day a piston rod frees itself and goes charging through one end of your block.
The bent frame of shame
If your car gets hit hard enough by another vehicle or you plow into something at speed, chances are that the frame of the car is going to take a beating. Sure, you could take it to a body specialist and cough up ungodly amounts of green, but even then, you aren't entirely out of the woods. Even though the frame may be back to its original shape, it has been compromised and weakened by the strain that was placed on it during the accident and while getting bent back into shape. Avoid cars with frame damage folks, there's just nothing good about them.
Electrical gremlins and varmints, oh my!
Newer cars may not be as prone to electrical issues as aging models, but that doesn't mean that modern automobiles are off the hook in the wiring department. Tracking down electrical issues is a very tedious and expensive venture, but it pales in comparison to what happens when critters decide to make your engine bay their home. Pop the hood of any vehicle, and you'll see a tasty farm filled with wires. So if for whatever reason a small rodent decides to claim this area as their nesting ground, you're in for some serious issues. Mice, squirrels, and all manner of vermin have the tendency to gnaw on electrical wires, and even though it may not give them any form of sustenance, it will give you and your bank account a nightmare of a time. Replacing a single wire is one thing. Swapping in multiple sets, well, that's just asinine.
Blown head gaskets and paychecks
When the gasket that separates the block from the head of an engine goes bad, all kinds of pricey problems come to the surface. Oil and water were never meant to mix, so when a head gasket goes, antifreeze and engine oil bump uglies and an emergency C-section needs to take place to save your "baby." If this doesn't happen, a cloud of abnormal smoke will form, and at that point you might as well throw in the towel and start looking for a fresh, low-mileage motor. Putting a new head gasket on is possible — and common — even though it is expensive, but heavens knows what else has gone wrong during the "birthing process."