Practical Ways to Create an Accountability Culture in a Company
Accountability is an odd concept. It has been defined as having the responsibility and authority to act and fully accept the natural and logical consequences for the results of those actions. Personal accountability is an admirable trait, one that everyone should strive to attain. But as a leader, or even as a high-functioning member of a team, it is essential to create an accountability culture for individuals and the group as a whole.
While some may attach a negative air to the word accountability, research indicates that holding people accountable for their results has very positive effects: greater accuracy of work, better response to role obligations, more vigilant problem solving, better decision making, more cooperation with co-workers, and higher team satisfaction.
But as it goes with all foundations, there must be a firm structure added in addition to having a complete building. Here are several additional tips to help build an accountability culture in a company:
Set expectations
It is important to set firm, clear, and concise expectations for any group. Accountability will not grow where team members are unsure of the group's purpose and vision. Teams need to know what is expected of them before they in turn can be expected to be held accountable.
You can set expectations by:
Clearly communicating the team's mission and vision.
Emphasizing the urgency and importance of whatever task you have assigned.
Laying out the standards that will be upheld throughout the process. Be specific regarding end results, time frames, and expected levels of effort.
Clearly and explicitly defining each member's role and responsibilities.
The clearer initial goals and expectations are, the less time will be spent arguing when someone is held accountable because of ambiguous initial goals.
Invite Commitment
Although you may make these initial conditions and goals clear, it is important to have the team members commit to these standards and expectations. Work with your team to make sure that everyone commits to their role, understanding how it will benefit both the individual and the team. Be sure to put it in writing, too. This will give the commitment a physical representation that cannot be debated.
Accountability grows when this connection is made, and is enhanced when other people are aware of the commitment. Team members are further motivated to accomplish their tasks and will more readily welcome you holding them accountable for their actions or lack thereof.
Measure progress
Measure the progress of team members in alignment with the goals and expectations set out at the beginning. Goals can only be measured when they are quantified. Compare the measured results to the goals to find out where team members need the most improvement.
Provide feedback
After setting clear expectations, committing to set goals, and measuring progress, it is important to provide feedback to team members so that there can be improvement towards the goal. When creating an accountability culture in a company, make sure that the feedback that you do give highlights both the positive things that the team member has done and the areas where they can improve.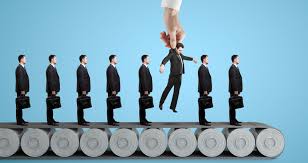 Set clear expectations
Accepting responsibility requires clarity in what is expected. Merely saying "complete the project according to the highest standards and as soon as possible" will always be unclear unless you provide specifics.
If you ask five people what "to the highest standards means," you'll probably get five different answers. For someone, the highest standard for a project may be defined as delivered with the greatest amount of detail and precision; someone else may find effectiveness and agility more important than perfection. It's the same for "as soon as possible" — does ASAP mean in an hour, tomorrow, or next week?
Lack of specificity and unclear expectations create accountability gaps. To fill these gaps and reduce ambiguity, try to be as specific as possible. Try the following:
Define specific timeframes like "October, 3rd at 5PM your time"
State who is responsible for the project
Describe what the completed version of the project should look like
Provide examples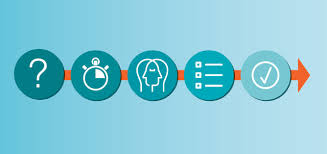 While a solid workplace culture starts with leadership and their initiative, your whole team is involved.
Discuss your organizational values with every single employee so they feel they're part of it. Sharing your commitment to a social cause or stopping climate change is one thing, but these values should be a part of your branding, marketing strategy, and your day-to-day company life. That includes how your team works and what activities you commonly pursue.
Getting everyone involved in these common-cause tasks gives them a sense of fulfillment and will have them bragging about how cool their workplace is, turning workers into your most valuable advocates. The old ways of bad companies faking their care for employees no longer works. Future successful organizations need to be fully involved in building sustainable workplace cultures and activities that will support global causes.
Pre-existing work culture can be difficult to change. That's why it would be best for you to take a systematic approach when it comes to developing it and integrate into your business strategy. This means you'll need to designate a person who's going to be responsible for the growth of your workplace culture and keeping it at sane levels.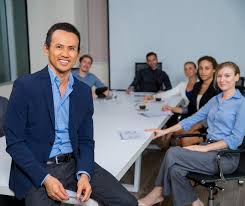 Accept constructive criticism from your employees
Because merely giving feedback to employees isn't enough. Maintaining an open and flexible relationship with your employees will make them employees feel comfortable, talking about your performance candidly with you.
As such, you will be able to understand the employee behaviors, spot negative habits, anticipate problems within the team, get to know what they expect from you as their leader. Not being immune to criticism yourself makes this a one-sided situation and discourages the employees from taking feedback seriously. Thus, it can be said that accountable leaders should seek feedback from the employees because feedback creates responsible people.
Consequences:
Most people see consequences and they immediately think of a negative connotation. We overlook that consequences can also be positive. Make results and consequences visible. Talk to your team strategically vs tactically, which is usually done through questions vs. statements. Secondly, for some reason, leaders are the first to let people know when something's not right or if it's gone awry. But when things go well, it's almost as if the success is glossed over. The consequence of that, though, is that you help create a remedial culture. People are only noticed and given attention at weekly team meetings when things don't go as expected. So work to give equal (or more) weight to what's gone right. Celebrate!